Discussion to focus on the road ahead for girls and women in Afghanistan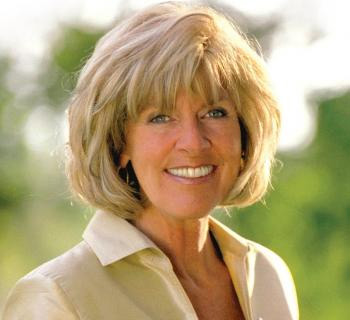 Well-known journalist, author and human rights activist Sally Armstrong will visit the Mount on Thursday, May 3 for a discussion on the future of girls and women in Afghanistan as part of a two-day speaking tour to Nova Scotia.
An Amnesty International Award winner and a Member of the Order of Canada, Ms. Armstrong understands first-hand the plight of girls and women in Afghanistan, having documented stories in the country since 1996. She is also author of several books, including The Hidden Power of Women in Afghanistan and Bitter Roots, Tender Shoots: the Uncertain Fate of Afghanistan's Women.
The evening event is being held at 2 Melody Drive on the Mount Saint Vincent University campus in partnership with the Atlantic Chapter of Canadian Women for Women in Afghanistan and
will also feature a market for authentic Afghan crafts. Doors open at 6:45p.m. for the craft fair, and members of the public are invited to attend. Admission is free and donations are welcome.
In addition to the visit to the Mount, Ms. Armstrong will also participate in a talk at Trinity United Church in New Glasgow at 7:00p.m. on May 4.
About Mount Saint Vincent University
Recognized as a leader in flexible education, applied research, and a personalized approach to education, Mount Saint Vincent University has been nationally recognized among undergraduate universities in Canada for our success in Social Sciences and Humanities Research Council grants and for having one of the lowest student-to-professor ratios. The Mount is committed to providing the best university experience for all members of our community and to developing thoughtful, engaged citizens who make a positive impact on their world. For additional information about the University, visit msvu.ca.
–30-
For more information contact:
Trevor Corkum
Communications & Marketing
(902) 457-6439 (o)
(902) 441-0505 (c)
trevor.corkum@msvu.ca