October 12, 2022 – Halifax, NS – Helping Nova Scotians with health limitations to remain in their homes and communities is a growing priority for public officials in Nova Scotia, especially given the aging of our population and the recognition that many older Nova Scotians will require assistance in their later years. Yet, supporting people to remain at home wouldn't be possible without the invaluable assistance from family/friend caregivers (e.g. spouses/partners, children, parents, siblings, friends, neighbours).
A Strategic Review of Family/Friend Caregiving in NS is being launched with opportunities for family/friend caregivers and people who work with caregivers to have their voices heard. Through this project, the team is seeking to understand the current realities – good and bad – of family/friend caregivers in order to identify how to better care for these important individuals – in other words, how to care for the caregiver.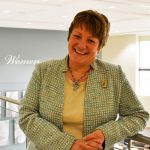 In Nova Scotia, 28% of the population are unpaid caregivers who spend 221 million hours providing care each year (source: Statistics Canada 2018 General Social Survey). From parents supporting children with a chronic illness or disability to those helping older adults at home or living in a care facility, many caregivers are at risk of burnout, having endured significant challenges during the pandemic because of service disruptions, periods of isolation, etc. While we have come to rely on family and friends for this important care work, their contributions remain undervalued and their and needs often overlooked.
"Many provinces are examining ways to support caregivers and often look to Nova Scotia as an exemplar. We are very fortunate to have a provincial association focused on caregivers and have provincial supports such as the Caregiver Benefit, but much more can be done for caregivers in Nova Scotia," says Dr. Janice Keefe, Professor and Director, Nova Scotia Centre on Aging at Mount Saint Vincent University.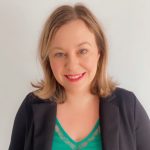 Caregivers Nova Scotia was founded on the need to improve the lives of family and friend caregivers in Nova Scotia. "We support many Nova Scotians through their caregiving journey with our current programs and connection with other resources," says Jenny Theriault, Executive Director, Caregivers Nova Scotia. She adds, "However, family and friend caregivers tell us they need more help and we know many others are not accessing what currently exists. We are pleased to be working with the team at the Nova Scotia Centre on Aging on this important and timely initiative. They understand the importance of this work and how the knowledge generated can help us, other organizations and government provide appropriate and beneficial programs and services."
The perspectives of caregivers and those who care for caregivers will be gathered through community sessions to be held both in-person across Nova Scotia and online, as well as through a survey. Information on the community sessions that have been scheduled to date is available at www.NSCaregivingProject.ca. A link to the survey will be available on October 24.  To learn more, visit www.NSCaregivingProject.ca or call 1-877-302-4440.
Funding for this project has been provided by the Nova Scotia Department of Seniors and Long-Term Care as part of their funding for 12 innovative projects to support seniors in their homes and communities.

-30-
Media contacts:
Gillian Batten
Director, Communications
Mount Saint Vincent University
902-457-6439
Gillian.Batten@msvu.ca
Jenny Theriault
Executive Director
Caregivers Nova Scotia Association
902-421-7390
director@caregiversns.org
Elaine MacFadyen
Communications Coordinator
Nova Scotia Centre on Aging
Mount Saint Vincent University
902-457-6322
Elaine.Macfadyen@msvu.ca