On Thursday, October 13, 2022, the annual Learners & Leaders Conference hosted by the Mount Saint Vincent University's Department of Business and Tourism will unite students from MSVU and the Nova Scotia Community College with experienced industry professionals.
Believed to be the region's longest standing student business conference, the event is now in its 48th year. During the COVID-19 pandemic, the conference moved online. The fall 2022 edition marks the event's return to its original in-person on-campus format.
The day-long conference provides students with extensive opportunity for learning and networking. Through workshops, panels, keynotes and a networking reception, students will draw inspiration from leaders in accounting, marketing, management, entrepreneurship, communications, innovation, and tourism and hospitality management.
Program highlights include: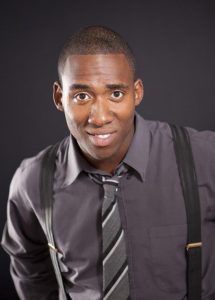 A dinner featuring keynote speaker Ross Simmonds, Founder and CEO of Foundation Marketing.
Foundation is a content marketing firm with clients around the world. Ross and the team at Foundation have launched marketing initiatives that reach millions of people and generate millions of new business opportunities through SEO and social media. He was named one of Atlantic Canada's Top 50 CEOs, top Snapchat marketer by Mashable, top three marketer in the world by BuzzSumo, and Harry Jerome Young
Entrepreneur of the Year. He is also a highly-regarded public speaker, an angel investor, and the author of multiple books.
A lunchtime CEO panel featuring:
A human resources panel featuring:
A grad panel featuring
The conference is supported by Enterprise Holdings and the Centre for Women in Business (located at MSVU).
About MSVU's Business and Tourism Department
MSVU's Business and Tourism programs prepare students for successful careers as leaders in their fields – from large corporations to not-for-profit organizations and points in between. The programs emphasize experiential opportunity, including co-operative education options and a robust extra-curricular program, called the Learning Passport Program.
About Mount Saint Vincent University
As a leader in online and experiential learning, and based on a strong tradition of social responsibility, Mount Saint Vincent University takes a personalized approach to education to nurture socially responsible global citizens. Founded in 1873, the Mount has been nationally recognized for having one of the lowest student-to-professor ratios, for providing students early access to valuable research opportunities, for its legacy in the advancement of women, and for facilitating critical advancements in food security, healthy aging, literacy, and childhood development. MSVU is located in Mi'kma'ki, the unceded and ancestral territory of the Mi'kmaq People. msvu.ca