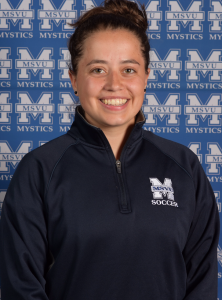 Halifax County United Soccer Club and the Mount Saint Vincent University Mystics women's soccer program are delighted to share that they have been selected by Team Mi'kmaw Nova Scotia to manage and coach the 2023 North America Indigenous Games soccer teams.
Co-led by MSVU head coach Danielle Cyr and HCU President Richard MacLellan, the project is assembling a highly skilled and engaged leadership team focused on player experience and development opportunities for all participating players, coaches, organizations, and communities.
The coaching team, under the technical and sporting direction of Danielle Cyr, includes boys team head coach Jenna Blackburn, a long time technical and performance coach with Halifax County United Soccer and Mount Saint Vincent University; Kate Fines, the 2017 AUS Soccer Rookie of the Year, former NAIG player and C license coach; girls team head coach Pat Connors, the coach of the Bay View High School and HCU Ut8AA teams; and a pool of other exceptional coaches to the contributing project including MSVU Mystic Kayley Clair, the 2021 ACAA Rookie of the Year from Quatsino First Nation and Moussa S-Ponce, Ecole Secondaire du Sommet and Suburban FC coach.
Chef de Mission Levi Denny comments" We are happy that Coach Cyr and Halifax County proposed to lead this project. Their commitment to the development of coaches, particularly youth, women, and indigenous participants.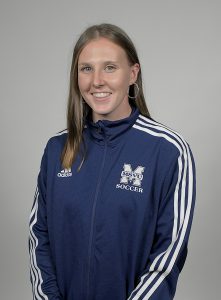 "I am looking forward to working and learning alongside athletes, coaches and communities throughout Mi'kma'ki," says Cyr. "Levi and Team Mi'kmaw Nova Scotia mission staff have set an inspiring vision for NAIG 2023. We are grateful and excited to have our MSVU soccer program supporting this vision."
Former NAIG player and Coach, Kate Fines comments, "It's fantastic that Coach Cyr is bringing her leadership to this project, and Halifax County Soccer is embracing the program. This will be a very player focused experience."
"Creating a great experience for Indigenous youth, in a game that I am passionate about, really excites me," adds Richard MacLellan. "Halifax County is grateful for this opportunity to contribute to not only the experience of the North America Indigenous Games, but to also support a legacy for soccer in Indigenous communities. "
Recruiting for both teams will start in the coming weeks, with communication and information forthcoming.
About The North American Indigenous Games
Taking place from July 15 to 23, 2023, NAIG 2023, the largest multi-sport and indigenous cultural event to ever be held in Atlantic Canada will bring together more than 5000 athletes, coaches and team staff from 756 Indigenous Nations celebrating, sharing and reconnecting through sport and culture.
About Team Mi'kmaw Nova Scotia
Team Mi'kmaw Nova Scotia exists to provide indigenous youth across Nova Scotia a safe, fair and inclusive opportunity to represent their province on an international stage, while learning more about themselves and others through culture and sport.
About Mount Saint Vincent University Soccer
MSVU is an institution that was established by women for the advancement of women with social responsibility and social justice at its core. MSVU embraces the diversity of its community and is committed to efforts that enhance diversity, equity, inclusion, and accessibility across all facets of the university, within its local community, and in society at large. MSVU soccer is focused on social and leadership development with a legacy of excellence on the field, in the classroom, and in our community.
About Halifax County United Soccer Club
Formed in 1998 from the former Brookside Tigers, Timberlea Titans, and St. Margaret's Bay Saints, the club provides summer and winter soccer programming to over 2,100 players from under 4 to senior. HCU is focused on providing quality programs of all ages and levels of ability and interest.
Media Contact
Richard MacLellan: president@hcusoccer.ca or 902-880-9698
Danielle Cyr: danielle.cyr@msvu.ca or 902 754 9424