By Olivia Banks, MSVU Public Relations student
At 1 p.m. on Tuesday, June 22, 2021, the Alexa McDonough Institute for Women, Gender and Social Justice at Mount Saint Vincent University and McGill-Queen's University Press will host a virtual launch event for Dr. Meredith Ralston's new book Slut-Shaming, Whorephobia, and the Unfinished Sexual Revolution.
The launch event will include special guests Leora Tanenbaum, author of I am not a Slut: Slut-Shaming in the age of the Internet, and Katherine Rowland, author of The Pleasure Gap: American Women and the Unfinished Sexual Revolution. The event will be broadcast live on Youtube.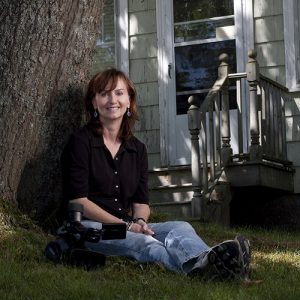 Meredith is the Department of Women's Studies chair and also a professor in Political and Canadian studies at MSVU. In Slut-Shaming, Whorephobia, and the Unfinished Sexual Revolution, she explores the common denominators between the #MeToo movement, myths of rape culture, and Western society's hypocrisy about sex to reveal the ways that sexually liberated women threaten the patriarchy.
Meredith defines rape culture as "a society that normalizes and trivializes sexual assault; that perpetuates various rape myths that the victim asked for it, she was dressed for it, she wanted it, she was drunk." She notes that a sexual double standard for men and women continues to entrench sexual inequality and stigmatization of sex work.
"We need to destigmatize sex, and we need to examine the prejudices and stereotypes we hold against those who make the choice to go into sex work," she says.
Publisher McGill-Queen's University Press describes her book this way:
Weaving in history, pop culture, philosophy, interviews with sex workers, and personal anecdotes, Ralston shows how women cannot achieve sexual equality until the sexual double standard and good girl/bad girl binary are eliminated and women viewed by society as "whores" are destigmatized. Illustrating how women's sexuality is policed by both men and women, she argues that women must be allowed the same personal autonomy as men: the freedom to make sexual decisions for themselves, to obtain orgasm equality, and to insist on their own sexual pleasure.
Meredith is also a documentary filmmaker – a career she started in 1999 with the release of NFB films Why Women Run and Wendy Lill: Playwright in Parliament, followed by Hope in Heaven (narrated by Kiefer Sutherland) in 2005. Her most recent film, Selling Sex, premiered at the Atlantic Film Festival in 2015.
The empowering approach Meredith brings to her work effectively spotlights the many biases that still need to be upended. Her new book reminds that sexual equality is a not-to-be-overlooked component of gender equality.
---

We're advancing research, scholarly work and professional activity. Learn more about this MSVU Strategic Plan Theme »