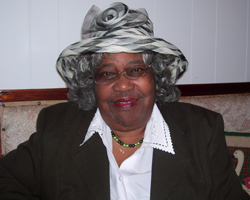 The Mount  will honour two esteemed Canadian women with honorary degrees at its afternoon Fall Convocation ceremonies on October 24.
Arlene Dickinson is one of Canada's most renowned entrepreneurs and has helped businesses across the country grow and succeed. Josephine Johnson is a community leader and has committed her life to giving back through volunteerism and advocacy.
"These women are true community leaders and pioneers," says Dr. Ramona Lumpkin, Mount President and Vice-Chancellor. "As role models for our graduates,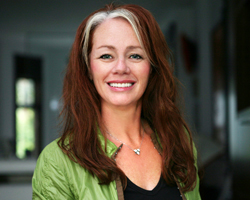 they demonstrate how perseverance, hard work and dedication bring change and have an impact on the world around us. We are proud to welcome them to our community."
As a mother of four children, Arlene Dickinson broke barriers when she took sole ownership of Venture Communications Ltd. in 1998, growing it from a local firm, into one of Canada's largest independent marketing firms, with offices in Calgary, Toronto and Ottawa.
Since becoming CEO of Venture Communications, Ms. Dickinson has received many well-deserved accolades, including the Pinnacle Award for Entrepreneurial Excellence. She also earned a place in Canada's Most Powerful Women Top 100 Hall of Fame.
Ms. Dickinson currently sits as a panelist on the Gemini Award-winning series, The Dragons' Den, and serves on a number of boards and committees, including the boards of Calgary Municipal Lands Corporation and Chaordix. She lends her time to the Stratford Institute at the University of Waterloo, Haskayne School of Business and the Calgary Business Hall of Fame. She is also a past board member of the National Board for Kids Help Phone. This will be Ms Dickinson's first honorary degree.
Josephine Johnson truly is a trailblazer. During a time when access to healthcare, education and social services was severely limited for African Canadians, Ms. Johnson was committed to creating change.
In 1965, she organized the first Head Start program at the school in her hometown of North Preston, providing essential education to children of low-income families. Later, she graduated from the St. Joseph Institute for Early Childhood Education, and in 1970 was appointed Director of the North Preston Day Care Centre and Medical Child Care Clinic. Within this and other notable positions, Ms. Johnson's focus was always on enhancing the development of children and aiding adult learners as they return to the workforce.
Ms. Johnson has also actively volunteered for organizations including the Heart and Stroke fundraising campaign, Hope Cottage and the Nova Scotia Association for the Advancement of Coloured People, in addition to her lifelong involvement with the church.
"Our honorary degree recipients and their ongoing commitment to community exemplify the values of the Mount and its student body," says Dr. Lumpkin. "We are so proud of the accomplishments of all of our graduates and are confident they too will be engaged in their communities."
The convocation ceremonies will take place at 10:00 a.m. and 2:00 p.m. on Sunday, October 24.  Ms. Dickinson and Ms. Johnson will receive their degrees during the afternoon ceremony.
The convocation ceremonies will be streamed live on-line at msvu.ca, where you can also find full bios of both our honorary degree recipients.
*Pictured above: Josephine Johnson (top left) and Arlene Dickinson


For more information:
Akiko Lovett
Public Affairs
(902) 441-0505