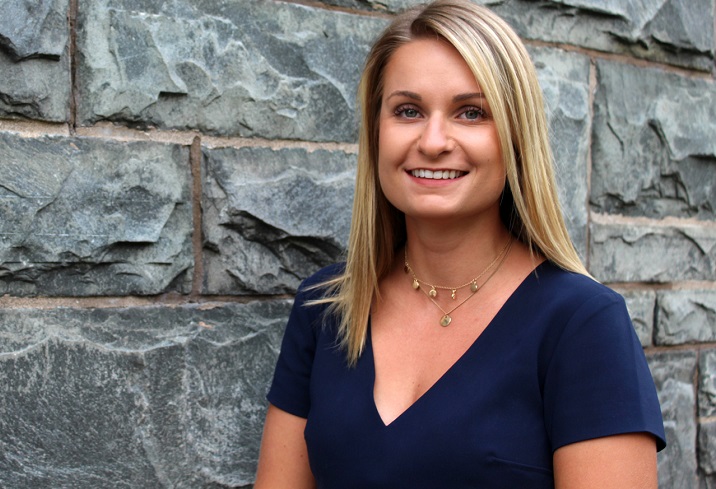 When the Brier Cup came to Halifax in 2010, a young Emily Dwyer watched from the stands as curling champion Kevin Koe led his team to a win in the finals. Now a Mount Bachelor of Public Relations graduate and Mount Student Recruitment Officer, Emily will watch the same team take on the 2018 PyeongChang Olympics from the front row.
Emily will head to the upcoming Winter Olympics as part of the World Curling Federation media team. As the youngest and sole female member of the team, she is excited to work alongside seasoned Olympic journalists and apply all she has learned from her time at the Mount.
Emily will add her "Public Relations-spunk" to the traditional media mix as she is tasked with a variety of duties, including writing updates and stories about the events as they unfold (to be published on the
World Curling Federation website
), as well as develop other web and social media content.
A rock star on the rink
Emily is no stranger to the world of curling. Her time with the sport dates back to weekly training at the Lakeshore Curling Club with her father at the age of eight. She was quickly recruited to the Canada Games Training Team and transitioned to the Mayflower Curling Club, where she trained for fours year leading up to the Halifax-hosted national competition in 2010. It was during the 2010 Canada Games that Emily was first exposed to the behind-the-scenes efforts of sporting events, and fell in love with sports publicity.
This new passion led Emily to pursue studies in the Mount's Public Relations program. The co-operative education component of the degree also attracted her as a means of building a professional network while pursuing her studies. While not in class, Emily kept busy with a rigorous competitive curling schedule. She credits supportive professors for her simultaneous success in her degree and sport.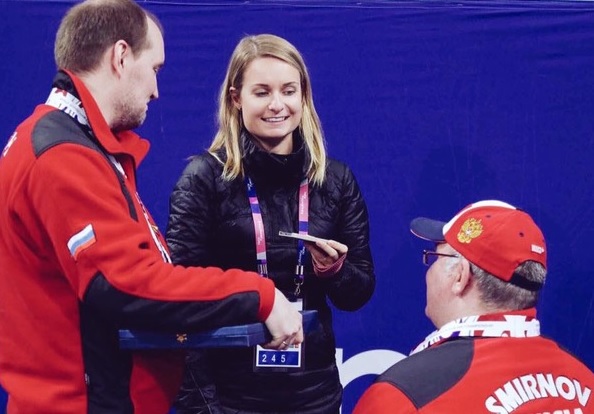 "Having accommodating professors made a huge difference for me," said Emily. "Going into university, I was stressed about continuing my sport while being a student. I was able to strike a balance between school and curling and develop a lifestyle that let me succeed at both."




Co-op experience provides first sports publicity opportunity
Emily got her first taste of sports publicity while on her first co-op placement with Football Nova Scotia. She was assigned to travel with the provincial team to their National Championship in Regina. There, she covered every angle of the event for social media and wrote regular stories to update supporters at home. She spent her other work placements with the Cobequid Health Centre and Junior Achievement, where she continued to build her storytelling and public speaking skills.
While in her fourth year at the Mount, Emily was chosen for a 10-day Media Trainee Program with the World Curling Federation in Sweden – her first break into the world of international curling coverage. During that event, she worked as a digital journalist, capturing post-game interviews and stories of players from across the globe. As part of a team of just five people, Emily quickly learned about the pace of work required and how she could be an asset behind the scenes.
As the Olympics approach, the significance of this opportunity is not lost on Emily. "People can work their whole lives in this industry and never see the games; I'll be sitting in the rink on the front lines, for every shot, every up and down, every Olympic moment. I'll be getting hands-on experience in the biggest sporting event in the world at such a young age. It's a pretty special opportunity."