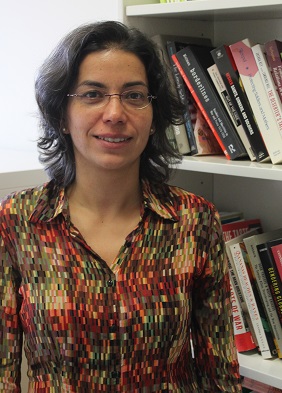 Anita Lahey wrote in University Affairs this week (December 9) that Dr. Maya Eichler (pictured at right), "an assistant professor in the departments of political and Canadian studies as well as women's studies at the Mount, has recently trained her eye on the new generation of Canadian veterans." Dr. Eichler also holds the Canada Research Chair in Social Innovation and Community Engagement at the Mount.

"For her study, 'Veterans Policy and the Transition from Military to Civilian Life,' Dr. Eichler will conduct in-depth interviews with up to 100 veterans who've served in Canada's most recent military engagements, including Bosnia-Herzegovina and Afghanistan."

Lahey explained that "Dr. Eichler will compare male and female soldiers' transition experiences, and will also interview family members, veterans' service providers and veteran activists. Her lens on gender, and her inclusion of broader familial and community perspectives, make Dr. Eichler's study notable. 'As a political scientist I'm very interested in the struggle over veterans' policy,' she says. 'I'm thinking about transition in terms of these interlocking social, economic, psychological and gender issues and how they interact with policy.' "

Read Lahey's full article here.