Award recognizes Dr. Lumpkin's leadership on and off-campus
Mount President and Vice-Chancellor Dr. Ramona Lumpkin, CM, has been named one of Atlantic Canada's Top 50 CEOs for the third year in a row. Dr. Lumpkin received her award at an event hosted last night by Atlantic Business Magazine in Moncton, NB.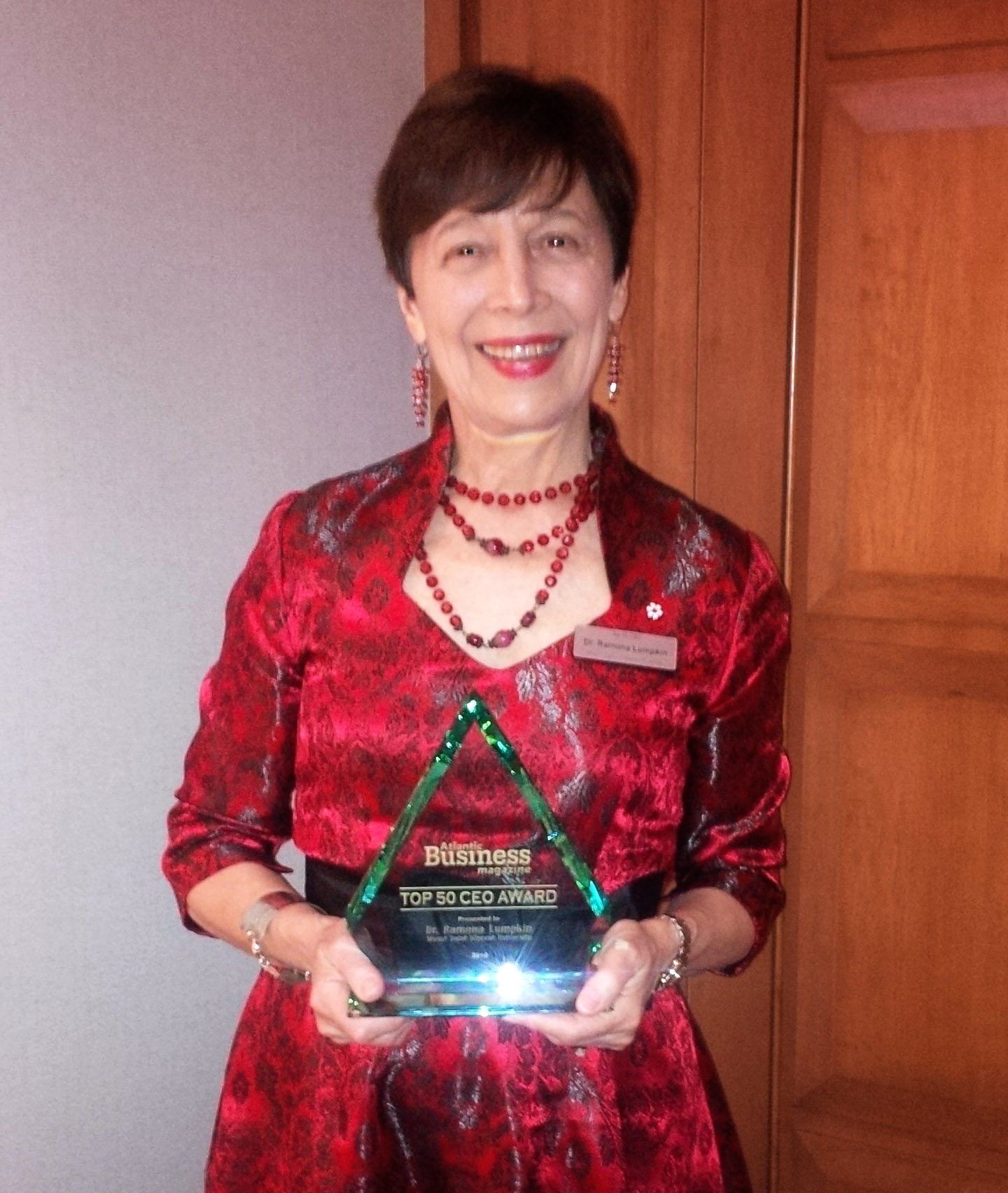 ---
"I am honoured to be recognized in this way and humbled to be in the company of so many accomplished leaders from our region,"said Dr. Lumpkin of her Top 50 CEOs award. "I am pleased to see my good friends and colleagues also recognized for their work."
---
Dr. Lumpkin has led the development of the Mount's current strategic plan and executed the university's most ambitious fundraising campaign to date. Raising more than $12 million in 20 months, Project Twenty12 enabled the construction of the University's Margaret Norrie McCain Centre for Teaching, Learning and Research which opened in the spring of 2015 – the only building dedicated to the accomplishments of women on a Canadian university campus.
"Under Dr. Lumpkin's leadership, the Mount has significantly advanced its mandate as a provider of a top-notch, accessible education," said Jolene Mahody, Chair of the Mount's Board of Governors. "Dr. Lumpkin's deep commitment to students – to seeing youth succeed – is inspiring and a significant part of what makes her such an exceptional leader and mentor."
Throughout her career, Dr. Lumpkin has been actively engaged in women's studies, in advocacy on behalf of women's issues and in promoting the role of women in higher education. As Chair of Engage Nova Scotia, and in previous volunteer leadership roles, Dr. Lumpkin has made significant contributions to the Atlantic region, recognizing that university presidents can and should play a vital role in the overall success of their province.
Appointed a member of the Order of Canada in 2014, Dr. Lumpkin serves on the Board of Universities Canada, is a member of the Business-Higher Education Partnership Council (an initiative of the Business Council of Canada), a member of the International Women's Forum Atlantic Chapter, as well as a volunteer in many other professional and personal capacities.
Congratulations, Dr. Lumpkin!