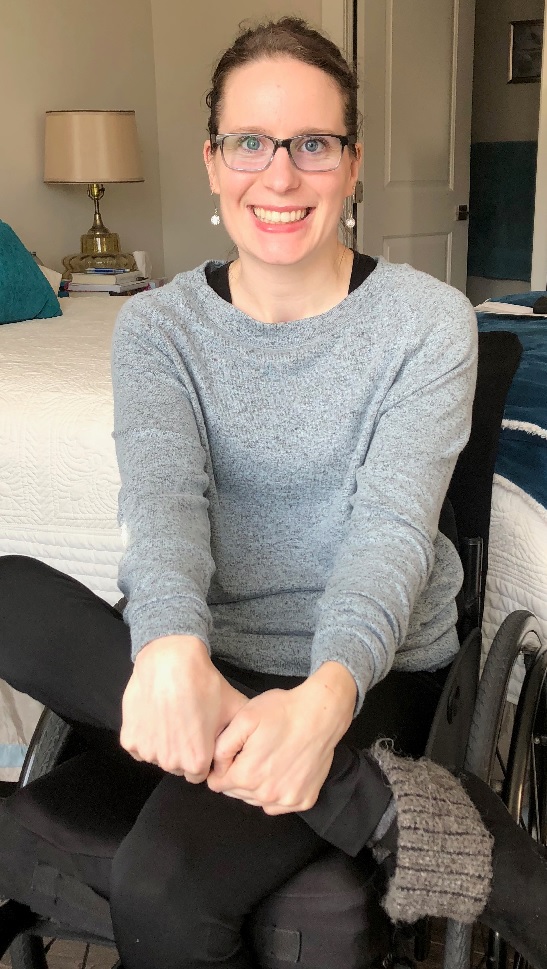 Casey Perrin brings a new definition to strength and leadership.
In June 2011, shortly after graduating from NSCC with a certificate in Office Administration, Casey was involved in an ATV accident that resulted in paraplegia and a traumatic brain injury. As someone who had always been involved in sports, Casey was determined to continue living an active lifestyle and, in true Casey fashion, she has done that and then some.
She has become a globally recognized wheelchair athlete representing both Nova Scotia and Canada on national and international stages – all the while maintaining a GPA of 3.931 and volunteering with local sport and parasport organizations.
Casey will deliver the Valedictory address at the Thursday, May 16 morning convocation ceremony [
watch live online
]. We asked Casey to share what she has learned during her time at the Mount. Read on to see what she has to say!
About Casey
Hometown: Oxford, Nova Scotia
Current city/town: Bedford, Nova Scotia
High school attended: Oxford Regional Education Centre
Previous universities/colleges attended and degrees/programs completed:
Nova Scotia Community College – Office Administration
Casey's Mount Journey
Q: Why did you choose to study at the Mount?
A: "I am originally from Oxford and, in 2011, I was involved in an accident that resulted in my being paralyzed. I decided to move to Halifax in 2013 and I chose to study at the Mount because I needed a comfortable, safe and supportive place to start my university journey. My aunt also went here and, when I was in high school, she invited me to sit in on a class with her, so I was familiar with the Mount when I made my decision of where to attend."
Q: What did you like most about your Mount studies/program?
A: "There are a lot of things I liked about the Mount, but mostly it was the people. All the professors I had were super supportive, the staff were so friendly, and finally, I like the students – I made some of my best friends at the Mount."
Q: What surprised you about the Mount (or your program)?
A: "Accessibility – and I am not talking about the fact that the Mount is on a hill! I believe if you are trying to make change happen you better be able to advocate for yourself. In 2014, I noticed that I could not get to Seton Link from Seton Café easily because there were doors but not an accessible button. I emailed administration and advocated for a solution, and the accessible buttons were installed. When I learned there was going to be a new president in 2017, I emailed her right away and attached a detailed letter of accessibility issues in each of the buildings at the Mount. I needed her to know that I would be fighting for my rights and was prepared for a long process to find solutions. Dr. Mary Bluechardt has proven to truly care [about improving accessibility] and has worked alongside me since that first email."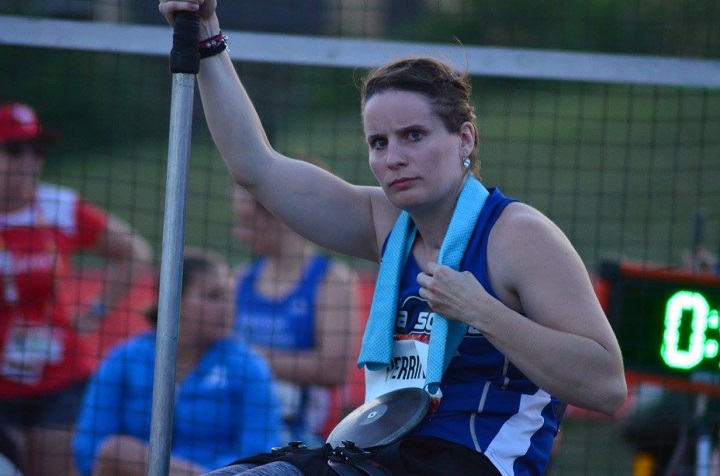 Q: Are you involved in any extra-curricular activities, on campus or off (including work)? If so, please describe.
A: "I have been involved in Global Wheelchair Athletics since 2013. We train, travel, and compete all over the world:
In 2015, I competed at the Canadian National Track and Field Championships in Edmonton and brought home a silver medal.
In 2016, I travelled to Arizona to compete in my first International Competition and came in first place, bringing home two gold medals.
In 2017, I travelled to the Rieti Grand Prix in Italy and brought home a silver medal
In 2017, I also competed in the Canada Summer Games in Winnipeg, Manitoba and brought home a bronze medal.
I also serve as an Ambassador to the Rick Hansen Foundation. This organization's programs and initiatives work to create an accessible and inclusive world where people with disabilities can live to their full potential."
Q: What class, professor, project or learning activity has held the most meaning for you? Why?
A: "Throughout my five years at the Mount: Brenda Hattie pushed me, if it wasn't for her I would not be a student at the Mount. Alex Khasnabish shaped me, he is such an amazing professor and he made me stop and really think about everything. Catherine Martin inspired me, she helped me know myself. Ned Kelleher motivated me, he encouraged me to follow my dreams."
Q: If you could share just one piece of advice with your pre-Mount self, what would it be?
A: "I would say: 'Casey, you never start something and don't finish it – believe in yourself, you can do this'."
Q: Where do you see yourself in 10 years?
A: "I can see myself in 10 years fighting for human rights and advocating for those who cannot do it themselves." [Editor's Note: Casey plans to apply to law school following her graduation!]
Q: What are your favourite hobbies?
A: "Going to the gym, traveling, socializing, going for drives, and spending time with friends & family."