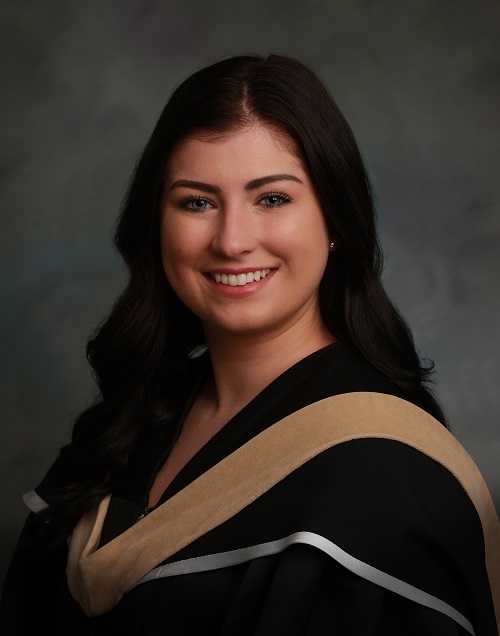 Amanda Scott is a master at juggling school, work and volunteering.

While earning a Bachelor of Business Administration degree in Accounting with a minor in Management – maintaining a 4.0 grade point average, no less – Amanda has worked nearly full-time in the food and beverage industry, been a supplemental instruction leader and student marker, and taken part in some extraordinary volunteer opportunities. Her passion for helping others has taken her to New Orleans, Louisiana and Florida to volunteer with organizations that provide a variety of services for those in need.
Amanda will deliver the valedictory address at the afternoon convocation ceremony on Thursday, May 16 [
watch live online
]. We asked Amanda to share what she has learned during her time at the Mount. Read on to see what she had to say!
About Amanda
Hometown: Bridgewater, NS
Current city/town: Bedford, NS
Degree being awarded at spring 2019 convocation: Bachelor of Business Administration, Accounting major and Management minor
High school attended: Park View Education Centre
Amanda's Mount Journey
Q. Why did you choose to study at the Mount?
A. "As a transfer student, I chose the Mount because of the small class sizes and the more personalized experiences I would be able to get with my professors. This ended up being my favourite thing about studying at the Mount. I was able to form lasting relationships with my professors who genuinely care about my education and well-being. And the small class sizes allowed me to meet many friends that I will keep in touch with forever!"
Q. Are you involved in any extra-curricular activities or work, on campus or off?
A. "I participated in the Study Tour in Orlando, Florida last year where I volunteered at Give Kids the World and at Second Harvest Food Bank. This past year, I was a Supplemental Instruction Leader for the Introduction to Accounting classes and I marked assignments for a couple different professors throughout the year as well. I have also been a bartender/server for the past four years on the weekends while doing my degree!"
Q. Is there a particular course, book, experience or event you would recommend to others?
A. "I would highly recommend the Living Charity Volunteer Program that I was involved with through the Sisters of Charity [see photo below]. In my second year at the Mount I travelled to New Orleans, Louisiana with the program to help rebuild a house for a family who lost theirs to Hurricane Katrina. I was also sponsored by the Sisters of Charity to go back to New Orleans earlier this year where I volunteered with other students from around North America for a week. It was the most amazing experience I had during my time at the Mount, it helped me gain a new perspective on life. We worked with an incredible organization who are doing really great things for the people of New Orleans and it was an experience that I'm very grateful for and will hold with me forever."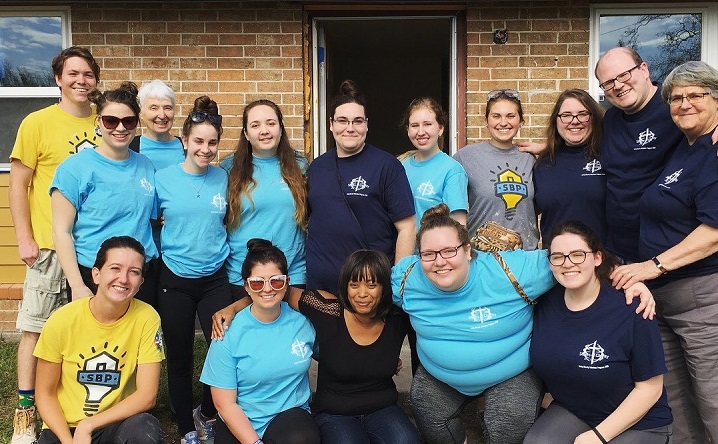 Q. If you could share just one piece of advice with your pre-Mount self, what would it be?
A. "I would tell myself to enjoy every moment and experience along this journey because it went by so quickly and was such an amazing time in my life."
Q. What is your favourite location on campus and why?
A. "My favourite place is probably the library because it is a great place to study alone or with friends!"
Q. What are your favourite hobbies?
A. "Drawing, playing piano and going to the gym!"
Q. What's next for you?
A. "I plan to travel, volunteer more, experience life and then eventually continue my education journey to get my CPA designation."
Q. Where do you see yourself in 10 years?
A. "I see myself being in a career that I enjoy, that I am passionate about and where I can help others and make a difference in people's lives."