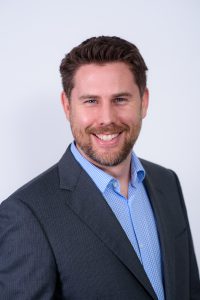 The MSVU Business & Tourism Department's (virtual) Fireside Chat series will feature Nick Beynon, CEO of Chartered Professionals in Human Resources of Nova Scotia (CPHRNS), for a conversation about the future of work and trends in human resources at 12 p.m. (AT) on Monday, February 7, 2022.
The event will be broadcast live on Zoom; you can join the meeting here. Questions can be submitted to business@msvu.ca in advance for inclusion in the conversation. Participating MSVU students are asked to register via the link on the Learning Passport Moodle site.
As CEO of CPHRNS, Nick has been part of an extensive research effort on what lies ahead for the human resources sector. The research involved more than 6,600 survey participants (mostly leaders in human resources) from 113 countries.
Nick Beynon, CPHR, SHRM-SCP, is an award-winning leader in human resource management. Following a career working directly in HR, he became CEO of the Chartered Professionals in Human Resources of Nova Scotia a few years ago and has since expanded the organization's presence in the region by creating CPHR Atlantic.
About the Fireside Chats Series
Now in its second year, the Fireside Chats series features online addresses by high-profile entrepreneurs, managers, government officials and CEOs working in business and tourism in Canada. Presented by MSVU's Business Administration and Tourism & Hospitality Management Department, the webinars are open to all and also designed to provide exceptional additional learning opportunity for MSVU Business & Tourism students.