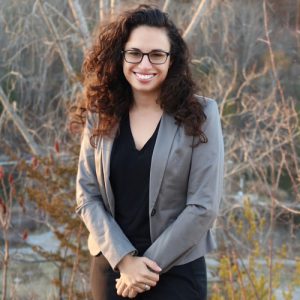 Mount Saint Vincent University researcher Dr. Jennifer Khoury has received $99,984.02 from Research Nova Scotia's New Health Investigator Grant program for her new study titled "Understanding the impact of maternal childhood maltreatment on perinatal biological, psychological and health risk."
Dr. Khoury is an Assistant Professor in the Department of Psychology at MSVU and a Tier II Canada Research Chair in Interdisciplinary Neuroscience. The New Health Investigator Grant supports early-career health researchers who are engaged in work that aligns with Nova Scotia's health research priorities.
Prior research indicates that one in three Nova Scotian adults has experienced maltreatment as a child, including child abuse, neglect, and exposure to intimate partner violence. Through a partnership with researchers at the IWK Health Centre and Dalhousie University, Dr. Khoury and her team will follow 125 pregnant Nova Scotians from the third trimester of pregnancy until the first three months after birth. Information gathered through biological samples, questionnaires, health records, and developmental assessments will help Dr. Khoury build an understanding of the social, mental and physical health needs of pregnant women who have been affected by child maltreatment and their infants.
Dr. Khoury's research will be essential to identifying the biological, psychological and social factors impacting families who have been affected by child maltreatment. Further, this information will help inform interventions and supports for Nova Scotian families, leading to the reduction of intergenerational consequences of child maltreatment.
Media contacts:
Jacqueline Gahagan
Associate Vice-President, Research
Mount Saint Vincent University
Jacqueline.Gahagan@msvu.ca
Gillian Batten
Director, Communications
Mount Saint Vincent University
Gillian.Batten@msvu.ca