Dr. Beverlie Dietze focusing research on outdoor play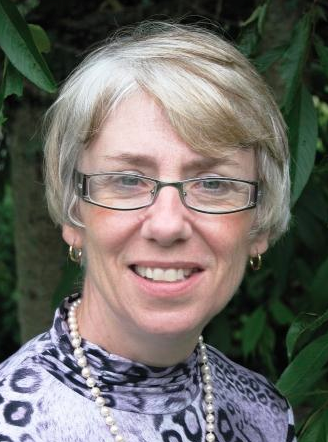 An Assistant Professor in the Department of Child and Youth Study at the Mount, Dr. Beverlie Dietze has focused this phase of her career on expanding research and staff development associated with children's outdoor play.
"The Child and Youth department is unique to Maritime universities. We are committed to knowing our students, and are able to offer them great learning opportunities that will support their knowledge development and community connections."
Dietze believes that encouraging different play options in an outdoor setting at an early age can have many short and long-term health benefits for children. Outdoor environments that are rich in play options offer children places to learn about risk-taking and embracing their sense of curiosity – traits that can contribute to their academic success in the future.
"I am interested in a variety of topics related to children's outdoor play, including staff development for early learning professionals, the role of these professionals in facilitating indoor and outdoor play, and helping parents understand the relationship of outdoor play to children's life successes."
– Dr. Beverlie Dietze
As with many of the Mount's research initiatives, Dietze's area of research has her partnering with a number of organizations such as Holland College, the Nova Scotia Department of Health and Wellness and the East Hants Community Health Board. These relationships are extremely important in putting Dietze's research to work, "These partnerships focus on expanding children's outdoor programming options," explains Dietze, whose research findings have led to a number of articles related to outdoor play and programming in early learning environments.
"I currently have two Mount students from the undergraduate program and one student from the Master's program directly involved with research on outdoor play. Their interest and knowledge base further enhances the impact of community development and new knowledge creation."
In addition to partnering with other academics and health organizations, Dietze also depends on students within the Department of Child and Youth Study, going as far as to say that their involvement is paramount to her work. Dietze believes that students in the Department have a distinct advantage when it comes to the learning environment at the Mount, "We have small classes and unique opportunities for students to work directly with professors, our field is growing and there are a vast number of career advancement opportunities with a child and youth focus."
Dr. Dietze is appreciative of the support the University provides her, both in the classroom and with her research. This support has allowed her to better guide her students and provide them with greater insight into early childhood development practices and how they can later apply their learning to their chosen professions, "I appreciate having the freedom to embark on my research interests and to have opportunities to work with the students who are generally keen to learn, enthusiastic about the field and wanting to make a difference for the children, youth and families that they are involved with."