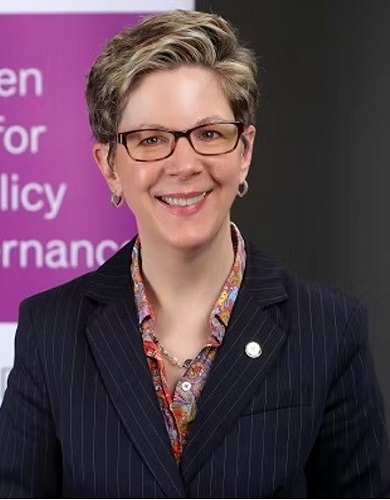 Dr. Jacquie Gahagan, Associate Vice-President of Research at Mount Saint Vincent University, is a 2022 recipient of the Leadership Award presented by the Canadian Foundation for AIDS Research (CANFAR).
CANFAR's mission is to end the HIV/AIDS epidemic in Canada by funding innovative research, and awareness programs focused on increasing prevention, increasing testing, improving treatment and care, and ending HIV/AIDS stigma.
The CANFAR Leadership Award recognizes an individual or group that has demonstrated outstanding leadership, commitment, and dedication to the fight against HIV/AIDS in Canada and internationally. The award highlights and celebrates the contributions of Canadians who have devoted time and resources towards this effort.
"I am deeply grateful to CANFAR for this recognition and for their funding support for my program of HIV research, and I remain committed to addressing the gender-based inequities facing women living with and/or impacted by HIV. I am also very grateful for the various mentors throughout my career who have been instrumental in my life," said Jacquie.
A medical sociologist by training and a health promotion researcher, Jacquie started their work in HIV advocacy and research in the areas of women and HIV prevention, care, treatment, and support 30 years ago. Jacquie has dedicated a lifetime of service to HIV awareness, advocacy, and research, especially in relation to women living with or impacted by HIV.
Dr. Gahagan's research program focuses on evaluating policy and programming interventions using sex and gender-based analyses to address health inequities among historically underserved populations, including those living with or affected by HIV and the scaling-up of access to innovative HIV testing technologies. Jacquie is a founding member and currently serves as the Co-Director of the Atlantic Interdisciplinary Research Network for Social and Behavioural Aspects of HIV and HCV (airn.ca)
Congratulations, Jacquie!