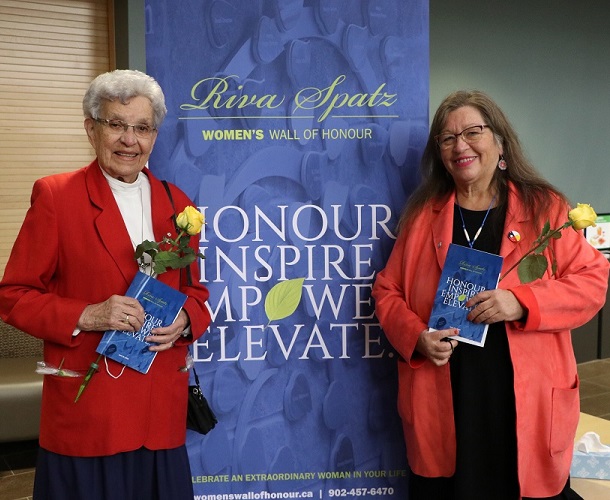 On Thursday, April 28, 2022 Mount Saint Vincent University celebrated a new group of honourees who had recently been installed on the Riva Spatz Women's Wall of Honour.
The only one of its kind in Canada, the Riva Spatz Women's Wall of Honour (WWOH) at MSVU is a celebration of extraordinary women from all walks of life. The name of each honouree is engraved on a leaf on the wall as a lasting tribute to inspiring women who have made a difference across family, community, and profession. Today, the wall bears the names of more than 500 women.
Among the newest honourees were Sister Dorothy Moore, CM, ONS, a Mi'kmaq Elder, former MSVU Board member, and a cherished advisor to the university on Indigenous matters; Dr. Noni MacDonald, OC, ONS, a pioneer in the medical community; Mi'kmaq leader Annie Bernard Daisley, the first female Chief of We'koqma'q; the late Alexa McDonough, OC, ONS, a stand-out leader, feminist and past president of MSVU; and beloved former MSVU staff member, the late Danette Robinson.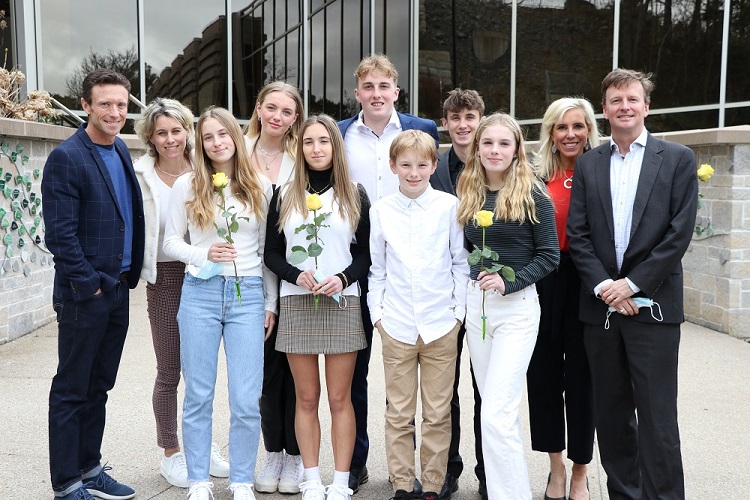 As part of this unique tribute, honourees are also highlighted on the virtual Women's Wall of Honour, a platform which provides an opportunity to share the stories of the women honoured and for people from all over the world to join in the experience.
Attendees the 2022 WWOH celebration were joined by a series of featured speakers, including Member of Parliament for Halifax West Lena Metlege Diab; Dr. Ramona Lumpkin, CM, then Interim President and Vice-Chancellor of MSVU; Pamela Glode-Desrochers, Executive Director of the Mi'kmaw Native Friendship Centre; and Heather Hanson, MSVU Board Member and Chair of the University's Advancement and External Relations Committee.
Each of the women celebrated on the WWOH is given a leaf pin to wear. Through the leaf pin, the wall and its importance can be carried with honourees. The pin unites a community of cherished women.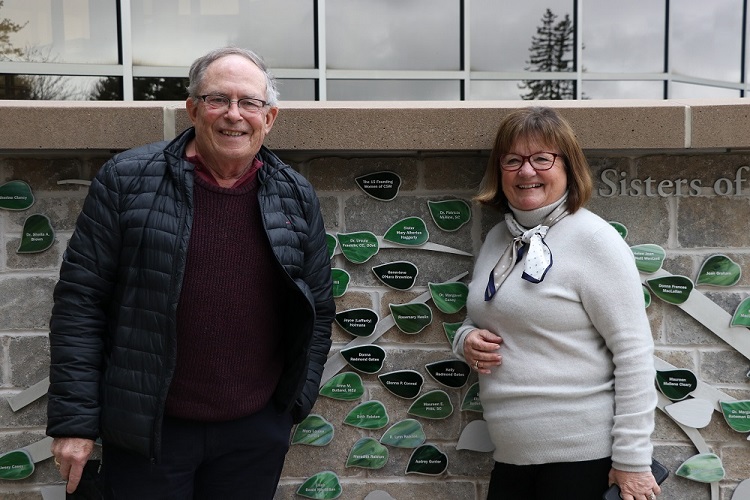 The WWOH is located just outside the Margaret Norrie McCain Centre for Teaching, Learning and Research at MSVU which, fittingly, is the only building on a Canadian university campus dedicated to celebrating the accomplishments of women.
There are a limited number of leaves still available on the Riva Spatz Women's Wall of Honour. Purchase a leaf here as a celebration of a woman who has made an impact on your life, or contact Kari.Shannon@msvu.ca for more information.
---
2022 Riva Spatz Women's Wall of Honour Honourees:
Chris Baert-Wilson
Paula Barry Mercer
Annie Bernard Daisley
Maxine Brewer
Anne Clark McGuire
Madeline Colburn Patton
Marcelle Marie Comeau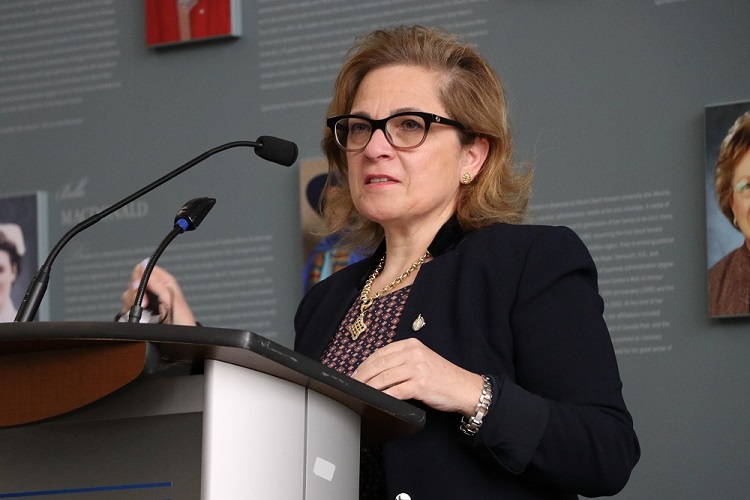 Donna Cotie
Lily Durepos
Dianne Fitzgerald Kelderman
Jeanne Flemming
Connie Fudge
Barbara Goldbloom Hughes
Pamela Glode-Desrochers
Lucy Griffiths
Kim Healy
Maria Kourakis Roberts
Lauren Leal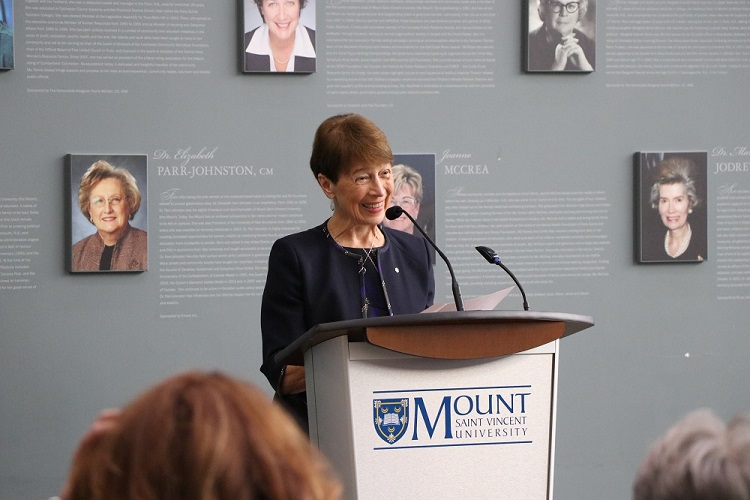 Stacey Lewis Pineau
June Lumsden
Cathy Lumsden-Bonnell
Dr. Noni MacDonald, OC, ONS
Elaine MacNeil
Catherine Anne Martin
Emma Marie McMullin Arnold
Sister Dorothy Moore, CM, ONS
Doreen Phinney-Furlong
Ann Sylliboy
Judy Thordason
Martha Westwater
Honoured in memoriam:
Betty Anderson
Geraldine "Gerrie" Doyle Walker
Sister Jean Eudes
Gwendolyn Dorothy Flemming "Aunt Gwen"
Karen Greene
Audrey Gunter
Marjorie A. Lindsay
Alexa McDonough, OC, ONS
Judith Moseychuck Schurman
Beth Ralston
Danette Robinson
Linda Irene Rose
Heather (MacLaggan) Smith
Heidi Stevenson