Dr. Anna Smol has been named the 2023 winner of Mount Saint Vincent University's prestigious Research Excellence Award. Presented during MSVU's spring convocation, the award celebrates Dr. Smol's outstanding research achievements in her field. Additionally, she was honoured with the title of Professor Emerita, for her significant contributions to academia.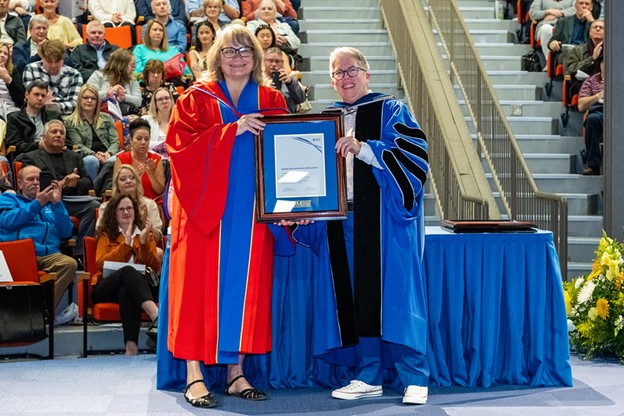 Dr. Smol is a professor in the Department of English at MSVU. She holds a BA Hons from Concordia University and an MA and PhD from Queen's University, specializing in Old English literature. Her research endeavours have encompassed a wide array of subjects, including J.R.R. Tolkien studies, medievalism, medieval literature, and higher education pedagogy.
Notably, Dr. Smol is an accomplished Tolkien scholar and currently serves on the editorial board of Mallorn, the peer-reviewed journal of the Tolkien Society. She has published studies of gender and sexuality in Tolkien's works and in fan adaptations. She has also written about Tolkien's works in the context of World War One literature and about how he composed both as an artist and a writer.
Dr. Smol's most recent research, which is supported by funding from SSHRC (Social Sciences and Humanities Research Council), focuses on the influence of medieval literature in Tolkien's work, specifically with his writing in the style of Old English poetry, known as alliterative verse. With her team of research assistants, she has produced a website called, "Tolkien and Alliterative Verse." The website serves as a valuable resource for students researchers and poets interested in studying and exploring Tolkein's work.
Similar to other scholars, Dr. Smol actively participates in public outreach through social media and online publications. Her aim is to challenge the distorted views of Tolkien and the medieval period propagated by white supremacist groups worldwide. She seeks to promote a better understanding of Tolkien's ideas, and explore how the modern world is represented through the lens of medievalism.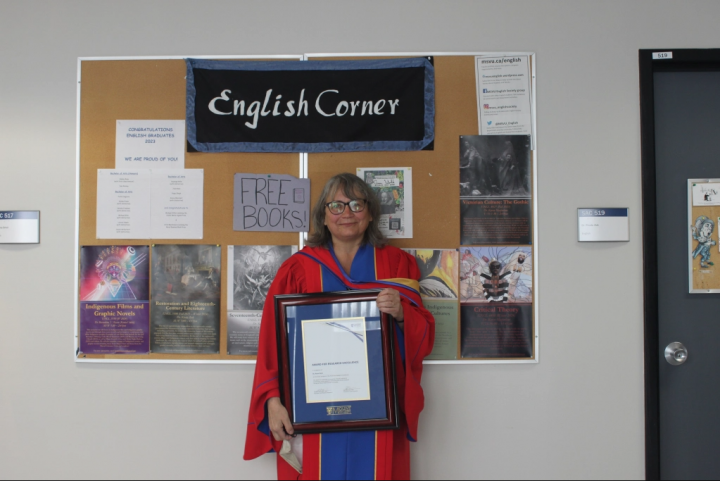 The recipient of two MSVU teaching awards, in 1993 and 2011, Dr. Smol has supervised numerous honours students and research assistants. She is also an active member of MSVU's Community for Arts-Informed Research and Teaching.
Receiving the MSVU for Research Excellence is a testament to Dr. Smol's profound contributions to her field, and underscores her commitment to advancing knowledge, inspiring future scholars, and uncovering the complexities of medieval literature in addition to its relevance in modern society.
Congratulations, Dr. Smol, on this well-deserved achievement!
---

We're advancing research, scholarly work and professional activity. Learn more about this MSVU Strategic Plan Theme.