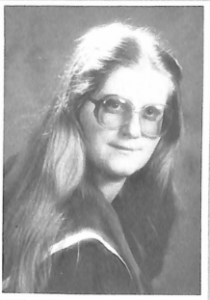 Suzanne (Sue) Drapeau, BSc ('80), BPR ('83), MBA (Dalhousie), dedicated a great amount of her time, talent and treasure to MSVU during her seven years as a student. Sue received the President's Prize from Dr. E. Margaret Fulton at the 1980 convocation, together with the president's praise for Sue's work as a reporter and editor of the then campus student newspaper The Picaro.
Her contributions to student life were numerous. Sue served as a contributing reporter to The Picaro (1977-83) and then managing editor (1978-81). She was a member of the campus student orientation committee (1977-82), member of the campus entertainment committee (1977), and then campus entertainment director (1980-83). She was also the first manager of Vinnie's, the campus pub (1981-83).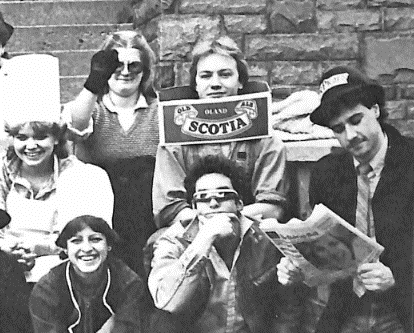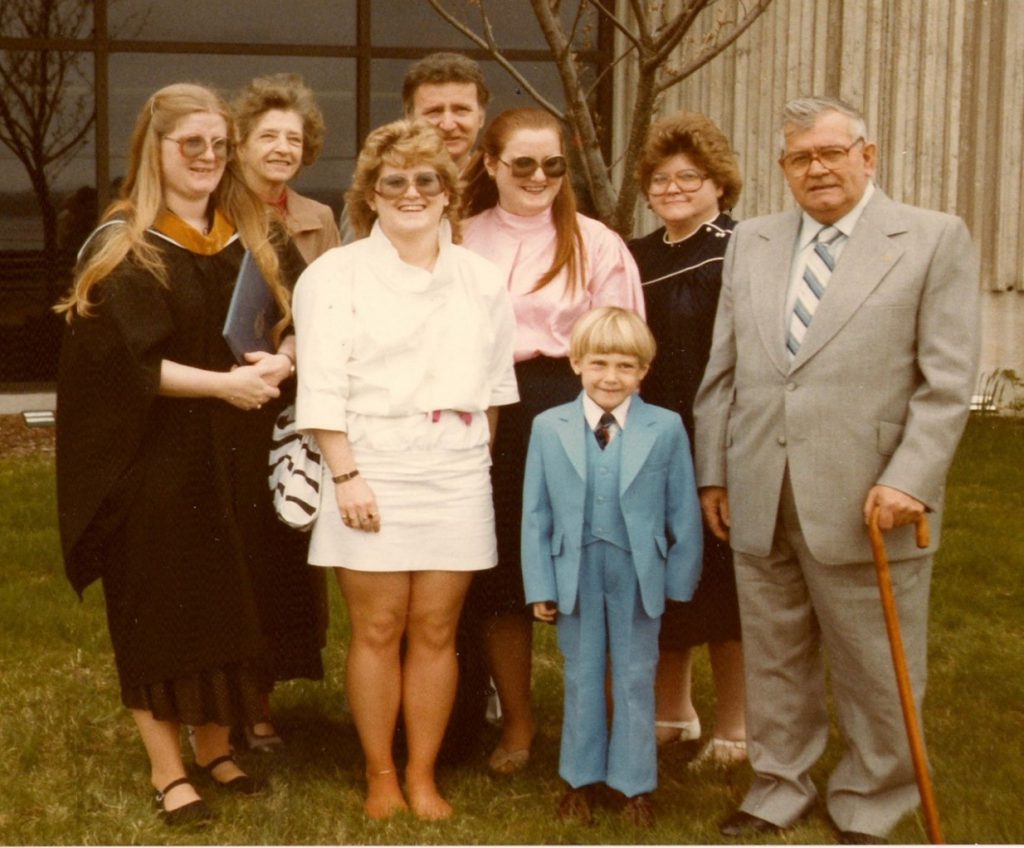 After completing her Bachelor of Public Relations in 1983, Sue became a member of the Mount Saint Vincent Alumni Association, serving 20+ years as a member, as Secretary (1985-86), Treasurer (1986-89 & 2003-06), and President (1989-91).
Sue then went on to serve as a member of the MSVU Board of Governors from 1991-2001. She served on several standing and ad hoc Board Committees during her 10 years of service. She served as a member of the Executive Committee of the Board from 1994-2001, including three years as Vice Chair (1994-97) and five years as Treasurer and Finance Committee Chair (1995-2001).
Sue received the Alumnae Award of Distinction in 1997, recognizing her first 14 years of service in the Alumnae Association. She also received the Board of Governors Anniversary Award in 2002, recognizing exceptional volunteer contributions to the University over many years.
After working and volunteering in community and non-profit organizations serving people with disabilities for a few years following completion of her PR degree, Sue pursued a 35-year career in the post-secondary sector, starting with nine years of service as the Executive Director of the Students' Union of Nova Scotia, which focused largely on representing the issues of affordability and accessibility of higher education to municipal, provincial and federal governments and lobbying for them to better support students' needs.
Sue went to work at the Nova Scotia Community College (NSCC) in 1995, just as the college was becoming a board-governed institution. Looking back over her 24 years of employment at NSCC, she is very proud of the work she did to help the college achieve its ambitious mission.
Now that Sue is semi-retired, she is devoting much of her volunteer time to helping resolve the affordable housing crisis in the Halifax area. She has just finished a five-year appointment as the Chair of the Board of Directors of Welcome Housing and Support Services, and is continuing to support their rapid growth with strategic advice and facilitation of their strategic planning process.
A final note:
Sue's mother, the late Janet Marie Drapeau (nee Higgins), is also a Mount alum who graduated with a high school diploma from Mount Saint Vincent Academy in 1957. Sue's daughter, Leah Phillips, is also a Mount alum, having completed a Bachelor of Arts degree at MSVU in 2014 (majors in Math and English, minor in History).
---
MSVU's history is rich with the stories of countless people who've had an impact on the university and in the broader community. Over the course of 2023, we'll feature mini stories about 150 MSVU students, faculty, staff and alum. Check back often to meet more amazing MSVU people!