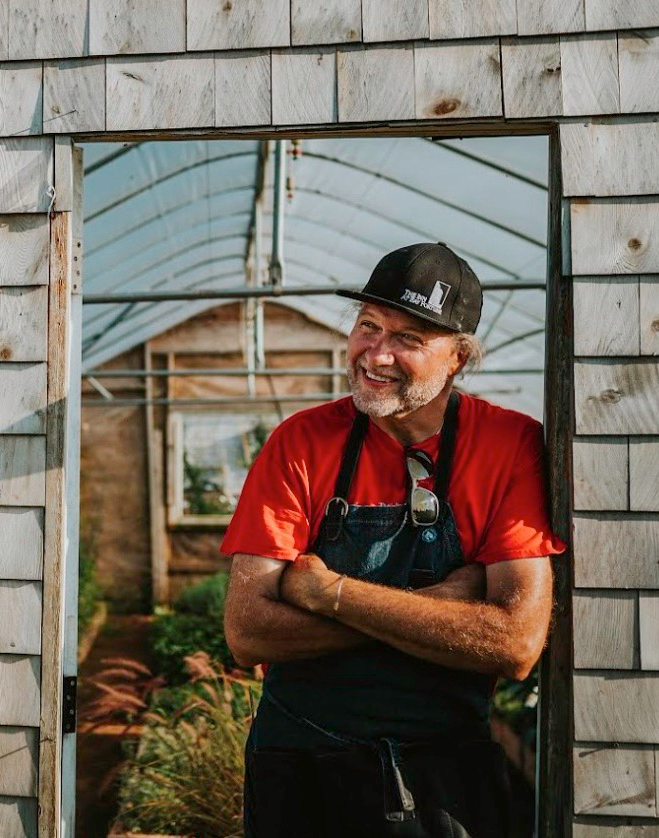 The MSVU Business & Tourism Department's (virtual) Fireside Chat series will feature Chef Michael Smith, restaurateur, innkeeper, author, Food Network host, sustainability advocate, and nutritional activist, at 10:30 a.m. (AT) on Thursday, November 25.
The event will be broadcast live on Zoom. Advance registration is required; anyone interested in taking part can register here. Questions can be submitted to business@msvu.ca in advance for inclusion in the conversation.
About Chef Michael Smith
Chef Michael Smith, one of Canada's best-known chefs, is a passionate advocate for simple, sustainable home cooking and an inspiration for families creating their own healthy food lifestyle. He's the host of numerous cooking shows seen on Food Network Canada and in more than 100 other countries.
Chef Michael and his wife Chastity are the proprietors of The Inn at Bay Fortune on Prince Edward Island. They've re-launched the property where Michael gained international fame in the 1990s with a new spirit of five-star hospitality and an innovative dining experience, the FireWorks. In 2019 they debuted The Inn at Fortune Bridge.
Michael is a member of the Order of Canada, Prince Edward Island's food ambassador, a best-selling cookbook author, innkeeper, educator, professional chef and home cook. His ten cookbooks have all been best sellers and he regularly travels the globe hosting special culinary events.
Michael is an avid map collector, long-time windsurfer, and novice kite sailor. While he is a true chef at large, his favourite role is Dad at home on Prince Edward Island with his wife Chastity and his children: Gabe, Ariella and Camille!
About the Fireside Chats Series
Now in its second year, the Fireside Chats series features online addresses by high-profile entrepreneurs, managers, government officials and CEOs working in business and tourism in Canada. Presented by MSVU's Business Administration and Tourism & Hospitality Management Department, the webinars are open to all and also designed to provide exceptional additional learning opportunity for MSVU Business & Tourism students.