7,000 students have launched careers through the Mount Co-op program.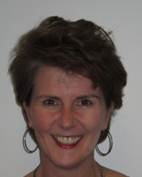 Mount grad Maureen Mix is passionate about Human Resources. Now over twenty years into her successful career, she manages all HR needs for the PEI branch of Novartis Canada Animal Health, an international pharmaceutical company whose vaccines work to decrease the spread of diseases in farmed salmon. As part of her role, she helps new hires find their career paths within the company.
"What I get the most interest out of is seeing people develop, mature, and build their own careers," said Maureen, who graduated with her Bachelor of Tourism & Hospitality Management in 1991. "Seeing people become successful is so rewarding."
Maureen's interests today are reflected in her own journey from the classroom to the workforce, helped by the Mount's Co-operative Education program now in its 35th year of connecting students with experiential learning. Her first co-op work term as HR Coordinator with Calgary's historic Fairmont Palliser Hotel opened her eyes to a new world of opportunities within her field of study.
"It wasn't until that work term that I discovered HR was ultimately what I wanted to do within the tourism industry. I think it's helpful for a lot of students who are unsure or not confident in their choices. What better way to explore options than through co-op? It's just works."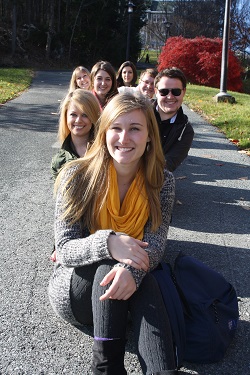 Maureen is one of an estimated 7,000 Mount co-op students who have gained on-the-job training and a strong professional network over the past 35 years. Through the co-op program, students in Business Administration, Public Relations and Tourism & Hospitality Management gain 12-months of work experience as part of earning their degrees.
"We think of our program as the ultimate win-win," said Scott Daniels, Manager of Co-operative Education. "Students meet incredible mentors and graduate with the experience they need to kick-start their careers. Meanwhile, employers benefit from a steady stream of driven, energetic young professionals."
Public Relations grad Aimee Sheppard is one of those employers. As a Senior Communications Advisor with Husky Energy East Coast Operations, she was one of 164 employers across Canada who hired a total of 275 students in 2013.
"Having a new student each semester helps keep me on my toes. Students bring a fresh energy to the workplace and challenge me to think about projects differently."
In the years ahead, the Mount's Co-op Office looks forward to widening the range of opportunities available for students to gain practical experience as part of their degrees. First up: new internship programs for Science and Arts students.
"As more students look to enter the workforce after graduation, it's important that we do everything we can to set them up for success," said Scott. "We have 35 years of proof that co-op works. I'm excited to see where we can go from here."