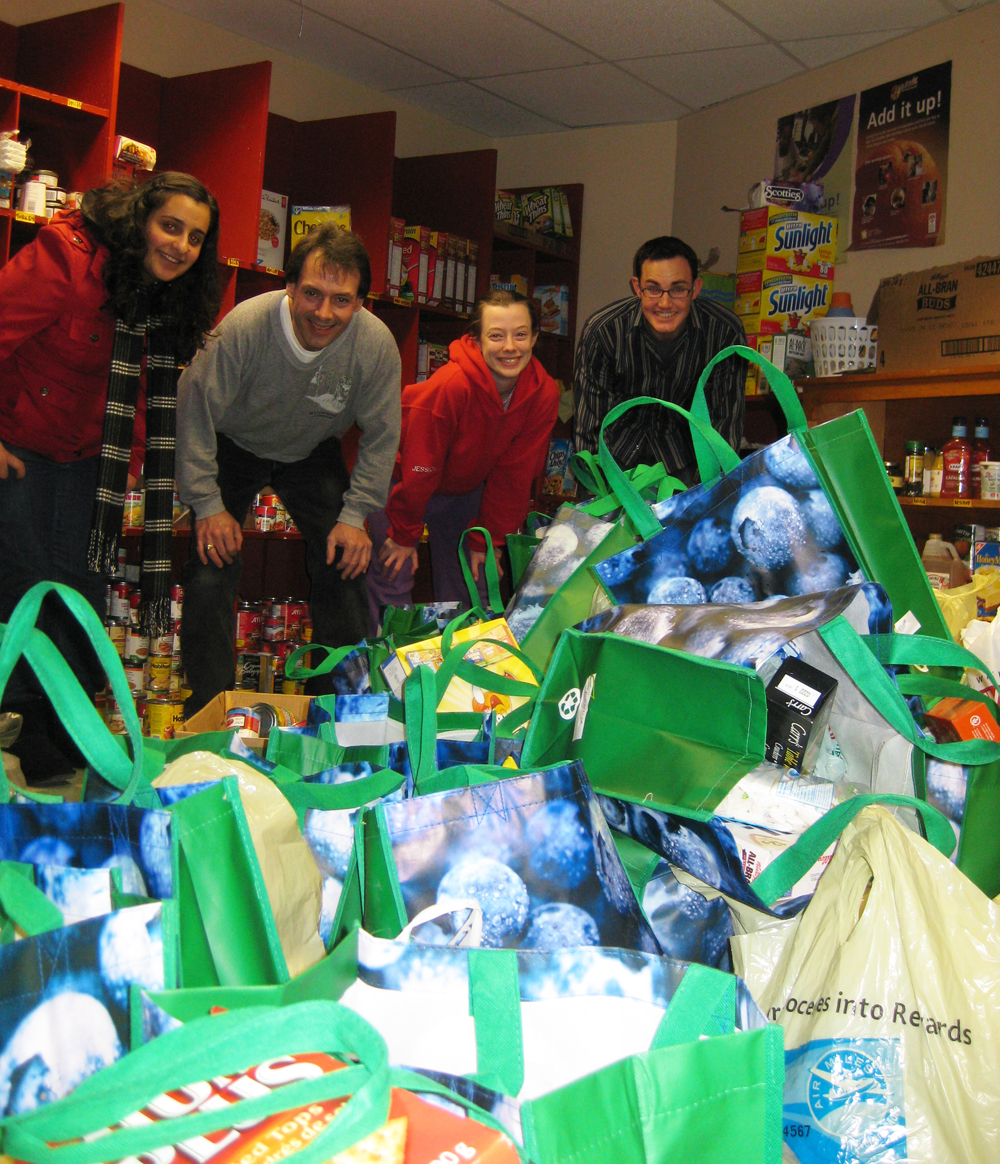 On January 25, members of the Mount community will participate in a day of caring, also known as Caritas Day.
In 1951, the Mount found itself searching for a place to go after a devastating fire burnt down the only building on campus at the time. People all over Halifax opened their doors to host students and classroom lectures. The community's response was so inspirational to the Mount community that the Sisters of Charity established Caritas Day to remember these tremendous acts of kindness.
Fast forward more than half a century and you'll find the Mount community still firmly embracing this annual tradition. On Caritas Day, a number of volunteer-based events provide valuable services and opportunities to Mount students, faculty and staff, with the broader community in mind.
"Social justice and charitable work has deep roots in the Mount's history," notes Dr. Peter Mombourquette, Chair of the Department of Business and Tourism. "Our department believes participation in events such as Caritas Day is part of a broader movement focusing on community partnership and social justice."
The Business and Tourism Department has partnered with the Sisters of Charity to organize a series of events for January 25. For Business and Tourism students, this event offers the chance to earn a point on their Learning Passport. For the broader student community, Caritas Day is approved for co-curricular record credit.
Sister Helen Danahy from the Sisters of Charity will start the day by talking to students about volunteerism at a free breakfast. Beginning at 10:00am, volunteers will participate in several activities, including:
• Workshops on volunteerism
• Working with the Sisters of Charity to make lunch for the Out of the Cold Homeless Shelter
• Pairing up with faculty and collecting non-perishable food donations from neighbouring residences
"The food drive is in support of the Mount's Food Resource Centre, but last year it was so successful we were also able to contribute to Feed Nova Scotia," notes Mombourquette. "Caritas Day is a tradition we are proud to be part of. Our students are passionate about getting involved and giving back. Everyone at the Mount is invited to participate, and anyone in the community can make a donation – even if our students don't make it to your door."
Anyone wishing to make a donation to the Mount's Food Resource Centre may drop off non-perishable food items to the Rosaria Student Centre Info Desk during the week of January 25. Volunteer or general inquiries may be directed to Melissa Gerrow at business@msvu.ca.