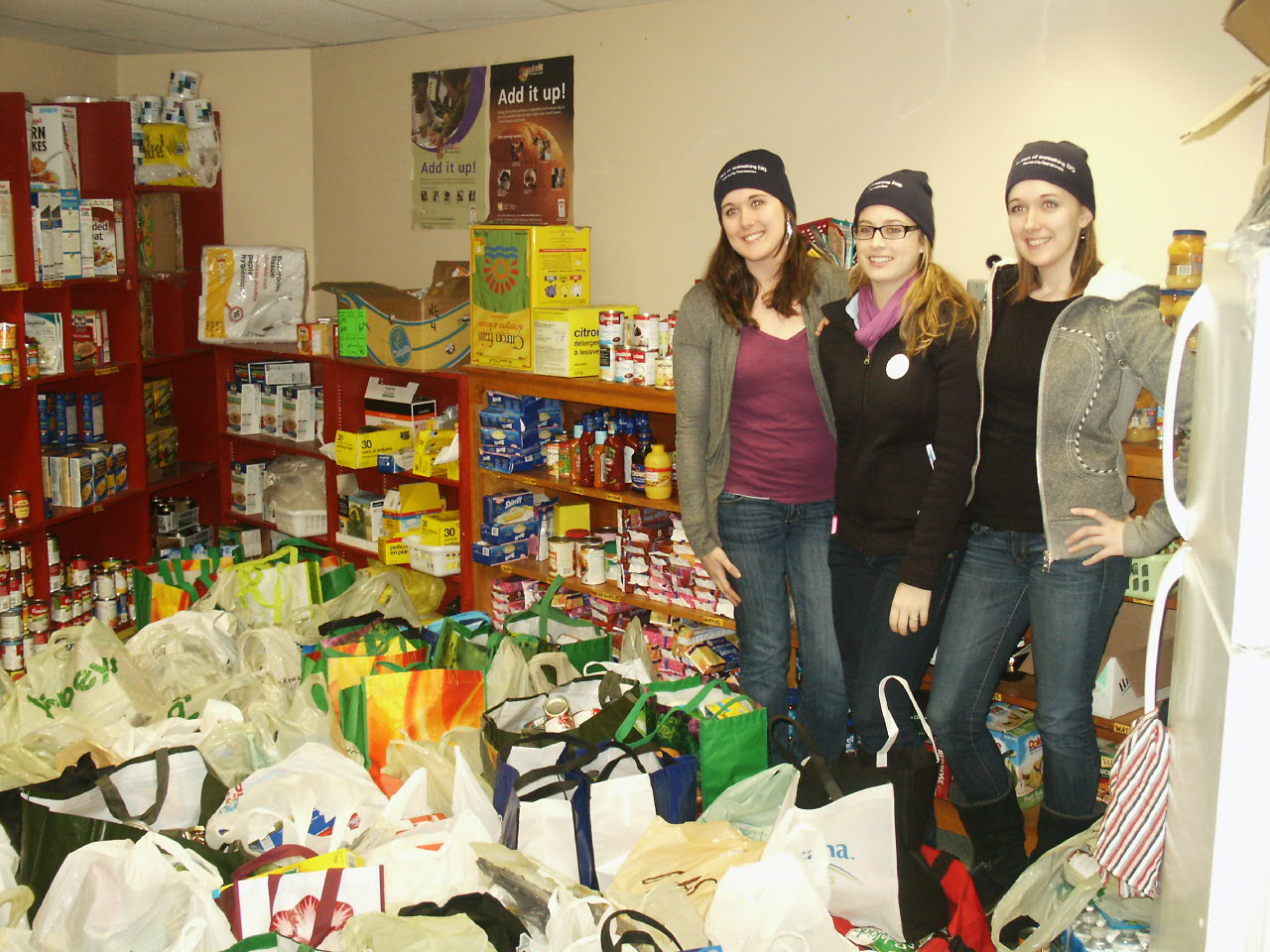 On January 25 the Mount celebrated Caritas Day, a day of caring founded by the Sisters of Charity. In 1951, after a devastating fire destroyed Mount Saint Vincent College, the surrounding community reached out to help the Mount. The actions of the community inspired Caritas Day and it remains a day on which students are encouraged to give back to the community through volunteerism.
The Department of Business and Tourism partnered with the Sisters of Charity to organize a series of activities throughout the morning, with students, staff and faculty taking part. The event began with a free volunteer breakfast and some encouraging words from the Department Chair and Associate Professor, Dr. Peter Mombourquette; Vice President Academic, Dr. Elizabeth Church; and Community Leader (Caritas Residence), Sister Helen Danahy.
A number of students volunteered with the Sisters of Charity to prepare food for the Out of the Cold homeless shelter in Halifax, a shelter which receives meals from the Sisters each week. Another group of students participated in workshops to discuss volunteerism and its effect on the community. Led by the Sisters of Charity, the workshops provided a better understanding of the types of work they're involved with.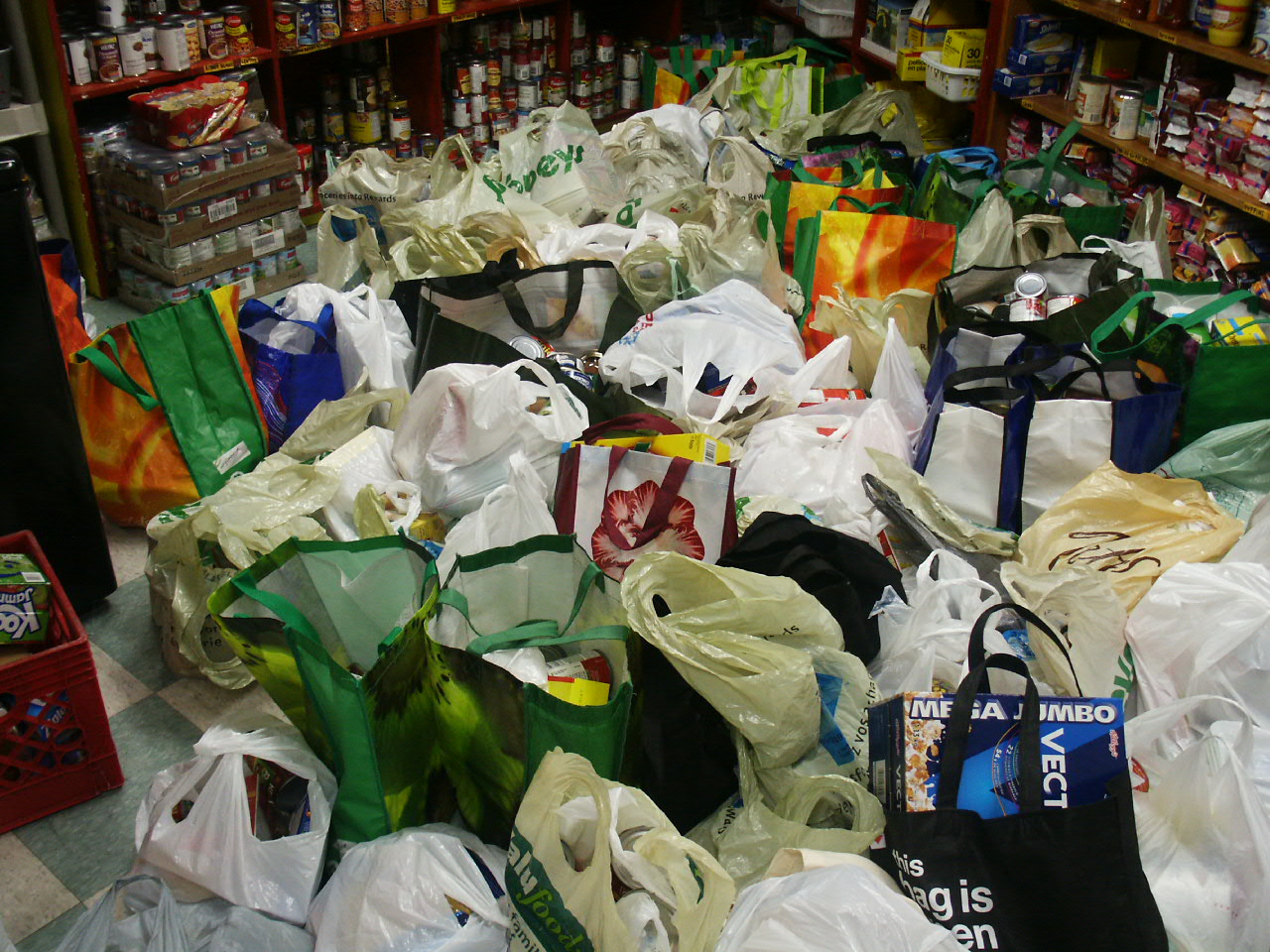 (See complete photo gallery)
The remaining students paired with Mount faculty and staff to collect non-perishable food items in a community food drive. As students knocked on the doors of many Mount neighbours in Halifax, Clayton Park and Bedford, the response and generosity was overwhelming. As a result, shelves of the Mount Food Resource Centre are stocked for the winter term – an accomplishment that will help to ensure no student goes hungry. (Read uNews' article featuring twins Jessica and Rebecca Skinner and fellow student Katie Hodges)
Volunteers ended their day of giving with lunch and a brief address from Sister Evelyn Williams, Director of Seton Spirituality Centre. "It was heartwarming for me to see the values and spirit of the Mount's tradition alive and active in the faculty and students who were part of Caritas Day." said Sister Evelyn Williams.
The spirit of Caritas Day was also felt in other parts of campus, and also exciting was the extent to which volunteers and members of the Mount community shared their acts of kindness through social media using #CaritasDay on Twitter. Peggy MacKinnon, a Mount alumnus, tweeted from her home in the neighbouring community, "Two co-op students just came to my door collecting for food bank. Pretty awesome." And finally, Mount students Elizabeth Cross and Coady Slaunwhite tweeted photos while giving blood at Canadian Blood Services.
Caritas Day was deemed a success – not because a specific number of bags of food were collected or sandwiches made, but because spirit and pride resulted from being part of something that gave back to the community. Melissa Gerrow, co-op student with the Department of Business and Tourism and project coordinator for the event, felt an added sense of pride after yesterday's event. "Seeing the efforts made by volunteers made me feel lucky and proud to be part of the Mount community. I left feeling confident in that even one seemingly small deed can make a big impact.