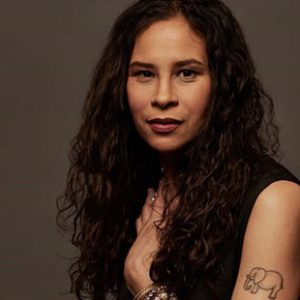 The MSVU Research Office is pleased to be hosting the next installment of its Black and Indigenous Speaker Series featuring Dr. El Jones. Dr. Jones is an Assistant Professor in the Department of Political and Canadian Studies at MSVU and a community advocate. She was also the 5th Poet Laureate of Halifax and MSVU's 15th Nancy's Chair in Women's Studies.
Dr. Jones' presentation, titled "Loving Dogs, Loving Cops: The Weaponization of Police Dogs," looks at the history of dogs and colonization in Canada, tracing their use in anti-Indigenous and anti-Black violence to today's coerced deployment of dogs in policing. Examining ideas of agency, consent and freedom for animals, Dr. Jones argues that abolition also extends to liberating animals from state oppression.
This event will take place on Wednesday, October 4, 2023 from 12 p.m. to 1 p.m. Atlantic Time. It will be held both online via MS Teams and in person in McCain Centre room 302 at MSVU [campus map].
All are welcome.
RSVP to speakerseries@msvu.ca.
The MSVU Black and Indigenous Speaker Series highlights the scholarly work of Black and Indigenous scholars from across Turtle Island. The purpose of this series is to initiate important conversation by inviting Black and Indigenous scholars to share their knowledge, worldviews, and their contributions to their respective academic field.