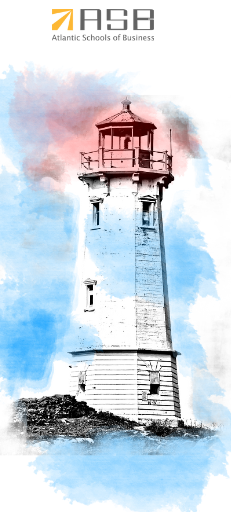 MSVU is pleased to welcome presenters and participants for the 51st edition of the Atlantic Schools of Business Conference that runs September 22 through 24, 2023 on campus.
The event – one of the longest running academic business conferences in Canada – unites academics in business and related fields from across Atlantic Canada and beyond. With a fitting theme of "connecting" for the 2023 edition, the conference will bring together more than 115 participants through 36 sessions across multiple tracks, including:
Accounting,
Business and organizational history,
Cases and cases-in-progress,
Communication,
Entrepreneurship,
Ethics and social issues,
Finance,
Gender and diversity,
Human resources, organizational behaviour and industrial relations,
Management education,
Management and information systems,
Marketing,
Strategy, and
Tourism.
The conference will feature more than 81 papers and three book launches, including a number of undergraduate and graduate student research presentations.
The all-conference workshop will put a spotlight on artificial intelligence in society, with an emphasis on the impacts of AI in education.
The luncheon keynote by Renee Durepos and Andrea Casco of Be Strong Fitness will provide an opportunity for gentle movement, mindfulness and meditation, while the academic keynote by Dr. Tianyuan Yu, Associate Professor in the MSVU Department of Business and Tourism, will introduce a Zen-informed spiritual research paradigm in contrast to the mainstream functionalist paradigm.
The full conference program is available here.
Dr. Gabie Durepos (MSVU Business and Tourism Department) and Dr. Ellen Shaffner (MSVU Communication Studies) are conference co-chairs, supported by an organizing committee including additional MSVU faculty members and others. Dr. Gabie Durepos also serves as the Atlantic Schools of Business Executive Director.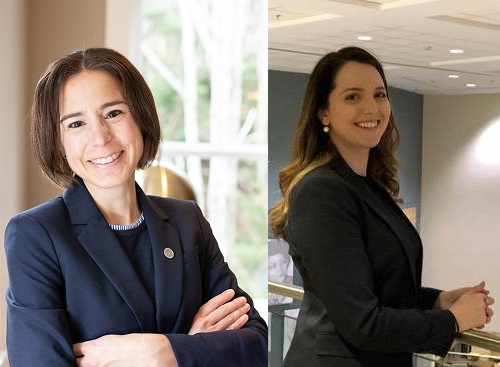 From left to right: Dr. Gabie Durepos (MSVU Business and Tourism), Dr. Ellen Shaffner (MSVU Communication Studies)