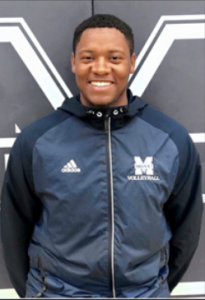 Graduating this spring with a Bachelor of Education (Elementary) degree, valedictorian Tyler Simmons of North Preston, NS, has achieved academic success and left a lasting mark on the MSVU community through his dedication to extracurricular activities, passion for education, and unwavering commitment to improving the lives of others.
Choosing to study at the Mount was an easy decision for Tyler. Reflecting on his journey, he shared, "When I started my first undergraduate degree, I chose the Mount because it is a place that was close to home, and I knew a lot of people who played on the soccer team at the time. They spoke highly about the small class sizes, the sense of community – which was really important to me – and the wonderful people they got to meet."
A passion for teaching
Tyler's interest in education was sparked by the influential figures in his life, including his teachers and coaches. "I started to notice the most impactful people in my life were both coaches and teachers," he reflected. "Howie Jackson and Brad Barton were two role models who helped me realize I wanted to be a teacher because of the impact they had on me at a young age." Another significant influence was Derrick Brooks, the women's volleyball team coach at MSVU, who ignited Tyler's interest in teaching. "I have coached alongside him for many years and witnessed firsthand the impact he has on youth," he said. "It was through these experiences that I realized I wanted to make the same impact."
Additionally, Tyler's own family further fueled his passion for teaching. "My grandmother was a teacher in North Preston, and the school in North Preston is named after my great-great grandfather," he shared.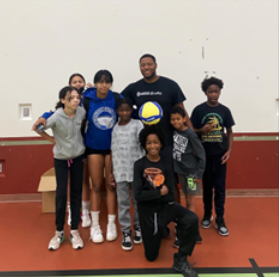 Becoming a lifelong learner
At the start of his journey at MSVU, Tyler felt some uncertainty. "If I'm being honest, when I first started at the Mount, I had no idea what I wanted to do. I enrolled in school because I knew if I didn't, I probably would have never gone." However, his academic experiences and extracurricular activities helped shape just the right path for him. In addition, the advice of Dr. Francis Early, one of his professors, who emphasized the concept of "less is more," was just what Tyler needed to hear.
"I decided to take fewer courses during a semester, but I was able to dive deeper into each course, and this is where I started to become a lifelong learner," he explained. "Now, as I am finishing up my final year at the Mount, I am thankful for how the Mount has taken me in as a part of their community and shaped me into the man I am today."
From student-athlete to coach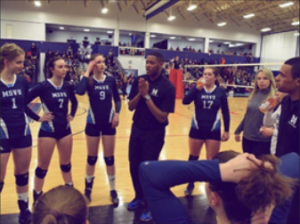 Tyler embraced a number of athletics opportunities while at MSVU. He spent five years on the MSVU Men's Soccer Team, including time as captain. In addition, he has helped coach the Mount's Women's Volleyball Team and, more recently, worked as Assistant Coach for the Men's Soccer Team. For Tyler, coaching was a way to give back to the community that had supported him and pass on the invaluable lessons he had learned as an athlete and a student.
Fondest memories and biggest accomplishments
One of Tyler's fondest memories from his time at MSVU is winning a soccer championship with the Men's Soccer Team. Being part of the team's historic achievement helped Tyler forge lifelong friendships and cemented his place in Mount athletics history. Gaining acceptance into the Education Program was another proud moment for him, as it opened new doors and solidified his path as an educator.
While at the Mount, Tyler has been recognized for his outstanding achievements and contributions to the university. He has received both the Coaches Award and the ACAA Bob Coe Award for his leadership, sportsmanship, and enthusiasm on and off the field.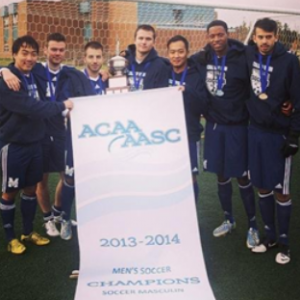 Overcoming obstacles
However, Tyler's journey at MSVU was not without its challenges. During his fourth year, he encountered a major setback when a car accident left him with a severe concussion. "I was unable to take as many classes as a typical full-time student, which caused me to delay my graduation," he said. Despite this, through hard work, determination, and armed with the advice of "less is more," Tyler overcame this adversity and ultimately completed his second degree.
Tyler credits much of his success to the support and guidance he received from Mount faculty and his classmates who pushed him to become the best teacher he could be. Tyler expressed his gratitude by saying, "I was blessed to meet and become friends with students from both cohorts, and we have built a community where we can collaborate and learn from each other. I know that the teaching workforce is about to gain a lot of fantastic teachers from this graduating class."
Being named valedictorian is an accomplishment Tyler has taken immense pride in. "Being a kid coming from North Preston, I never thought this would be a reality for me. I am happy that other young members from the community can see me and think that they could accomplish this as well," he said.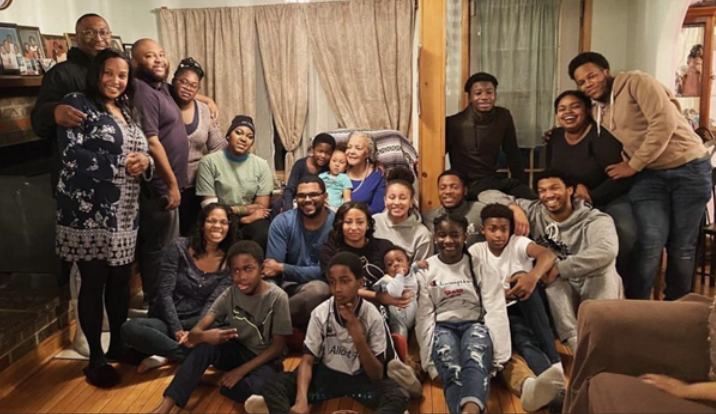 The next chapter
With his time as an MSVU student ending, Tyler is eager to embark on his next chapter. In the short term, he aims to secure a teaching contract and put into practice what he has learned at the Mount. Additionally, he plans to continue coaching, giving back to his community and nurturing young athletes. Looking ahead, Tyler envisions himself as a vice principal or principal of a school while still pursuing his passion for coaching, potentially operating a high-level volleyball program of his own.
As the valedictorian, Tyler has valuable advice to offer new students. "It is not a true failure if you continue to move forward. The first bit of adversity you face will have you questioning if you made the right choice, but everyone faces some adversity on their journey. As long as you continue to move forward, you are where you are supposed to be."
While Tyler looks forward to the future, he acknowledges that he will dearly miss someone who has played a significant role in his time at university, MSVU Athletics Director June Lumsden. "If you know her, you will understand why," he said.
Tyler will deliver his valedictory address during the morning convocation ceremony on Friday, May 19, 2023, which gets underway at 10 a.m. [watch the ceremony live online].