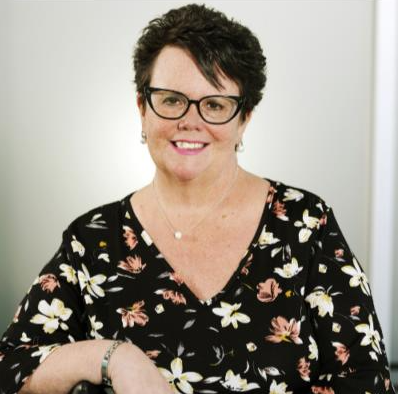 Joanne Bernard, BA, MBA, has shown an exceptional dedication to community throughout her work with MSVU and a successful career in the non-profit sector and politics. Today, she continues to give her time to the university, serving as President of the Mount Saint Vincent Alumni Association and as a member of the MSVU Board of Governors. Among the many other hats she wears, she is also currently President and CEO of Easter Seals Nova Scotia.
Joanne was raised in Halifax and graduated from MSVU with a Bachelor of Arts in Political Science in 1996. She earned a Certificate of Leadership from Saint Mary's University in 2009 and an MBA in Political Science from Acadia University in 2000.
She had political aspirations from a young age. When she was just eight, she wrote a letter to then Prime Minister Pierre Elliot Trudeau to complain about seal hunting. After finishing her education over a period of nine years, as a single mom and on a single-family income, Joanne began to work in the non-profit sector. She focused on assisting survivors of domestic violence and began to build a national reputation for her non-profit work.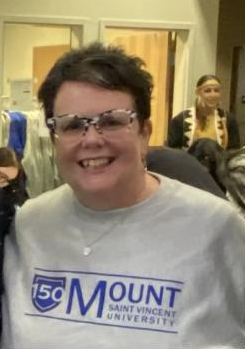 After seven years working in the non-profit sector, and with her political aspirations still top of mind, Joanne ran for the Liberal party and won in the riding of Dartmouth North in 2013. She made history as the first openly gay member of the Nova Scotia Legislature. She was named to Cabinet as the Minister of Community Services, Minister of the Voluntary Sector, Minister responsible for the Advisory Council on the Status of Women Act, and Minister responsible for the Disabled Persons' Commission Act.
Joanne's work as a community leader and advocate has been recognized throughout her career. In the past year, she received a Business Leader of the Year award from the Halifax Chamber of Commerce and a Queen Elizabeth II Platinum Jubilee Medal for Public and Community Service.
Joanne's contributions to her community have impacted the lives of many.
---
MSVU's history is rich with the stories of countless people who've had an impact on the university and in the broader community. Over the course of 2023, we'll feature mini stories about 150 MSVU students, faculty, staff and alum. Check back often to meet more amazing MSVU people!