Welcome back Mount students!
A message from Paula Barry, AVP, Student Experience:

I always look forward to this time of year. The campus comes alive as students, faculty and staff begin a new academic year. We couldn't be more excited to welcome our new students to the Mount family, and to welcome back those who are returning.
We've been hard at work preparing for your arrival, and the 2018-19 academic year is shaping up to be a good one. Here are a few exciting updates:
1. New Centre for Academic Advising and Student Success
Seton 304 has been transformed into a hub for advising activities and academic support programs on campus. At the Centre, you'll find Academic Advisors, Mount Mentors, workstations, and answers to many of your questions.
Check out the Centre's website
for more information.
2. Mount 101 for new students
Mount 101 is a free program for all incoming undergraduate students. It's a survival guide for your first year at the Mount, and consists of an online program designed to help you transition to your new life at university. You'll also have access to our Mount Mentors, a team of senior students who you can count on for advice, friendship and the tools you need to succeed throughout the year. Learn more at
msvu.ca/Mount101
.
3. Upgrades to the Mount App
Access your class schedule, Moodle, and important contacts and information on the Mount App. New this year, you can also register for courses! To download the app, go to the app store on your device and search for Ellucian GO. After installing the app on your device, search for Mount Saint Vincent University in the list of schools. Learn more at
msvu.ca/theMountApp
4. New mascot
The Mount's sleek new crow mascot was recently unveiled at our new student Welcome Dinner. Why a crow? Because thousands of them have called the Mount home for decades. Plus, they're super intelligent, excellent communicators and extremely social. The only thing that's missing is the perfect name! Visit www.msvu.ca/mascot to enter our naming contest, which closes on September 21.
5. New Co-Curricular Record program
Career Services has launched a new and improved Co-Curricular Record (CCR) to track your extra-curricular, volunteer and leadership experiences as part of our new
Career Connects
system. The system also gives you access to job postings and appointments for career counselling and job search assistance! Visit the
Career Services website
to learn more.
6. Free menstrual health products
You can now access free menstrual health products on campus! They are available in the MSVUSU Wellness Centre (Rosaria), the Library (EMF), the Health Office (Assisi), the Residence Life Office (Evaristus) and at the MSVUSU Welcome Desk (Seton).
7. Technology upgrades
The WIFI throughout campus has been upgraded, and all student computers are brand new and equipped with Adobe Pro and SPSS – plus you can take SPSS home with you!
8. Consent Week
The Students' Union is working hard to bring you the first ever Consent Week at the Mount. The week-long event takes place September 17-21 and will be jam-packed with workshops, speakers, Sex Toy Bingo, film screenings, a party, and a community fair. Stay tuned for a full schedule of events!
9. Awesome new staff (both Mount Alum)
We're pleased to welcome DeRico Symonds, our new Black Student Support Coordinator, and Dr. Heather Patterson, a new member of our Counselling Services team.
DeRico graduated from the Mount's Bachelor of Arts, Child and Youth Studies program in 2012 and went on to complete his Master's in Education (Counselling) at Acadia University. DeRico is an avid advocate for positive change and we're so lucky to have him at the Mount. He can be reached at
derico.symonds1@msvu.ca
.
Heather graduated from the Mount with a Bachelor of Science (Honours) in 2006 and then received a Master's in Clinical Psychology from Acadia University in 2008 and a Doctorate in Psychology from Memorial University in 2016. Heather comes to us with broad experience and has a particular interest in the areas of positive psychology, attachment, gender and human sexuality. She is a 2SLGBTQ+ friendly practitioner who follows the WPATH standards of care. To book an appointment, please call (902) 457-6567 or email
counselling@msvu.ca
.
10. Living Learning Communities (LLC) in Residence
The new LLCs give students the opportunity to gain the support of their peers in the same academic program. The communities work closely with the Academic and Community RA, faculty, and other supports on campus. This year we have four LLCs: Science, Psychology, Child and Youth Study, and a Recreation Community! Learn more on the
Residence website
.
Wishing you a great year ahead!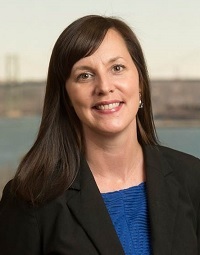 Paula Barry Mercer
Associate Vice-President, Student Experience
Mount Saint Vincent University