Unique summer course aims to prepare, inspire writers
It's difficult to tell who is the mentor and who is the student in the Writers' Studio, an innovative summer course with a very hands-on approach to writing.
Seated around the classroom table, everyone has the same excited glow to see what will come of the weekend. Surrounded by some of the most influential writers in Atlantic Canada, the students will have their work read, their ideas developed, and their self-doubt reassured as wisdom is passed on.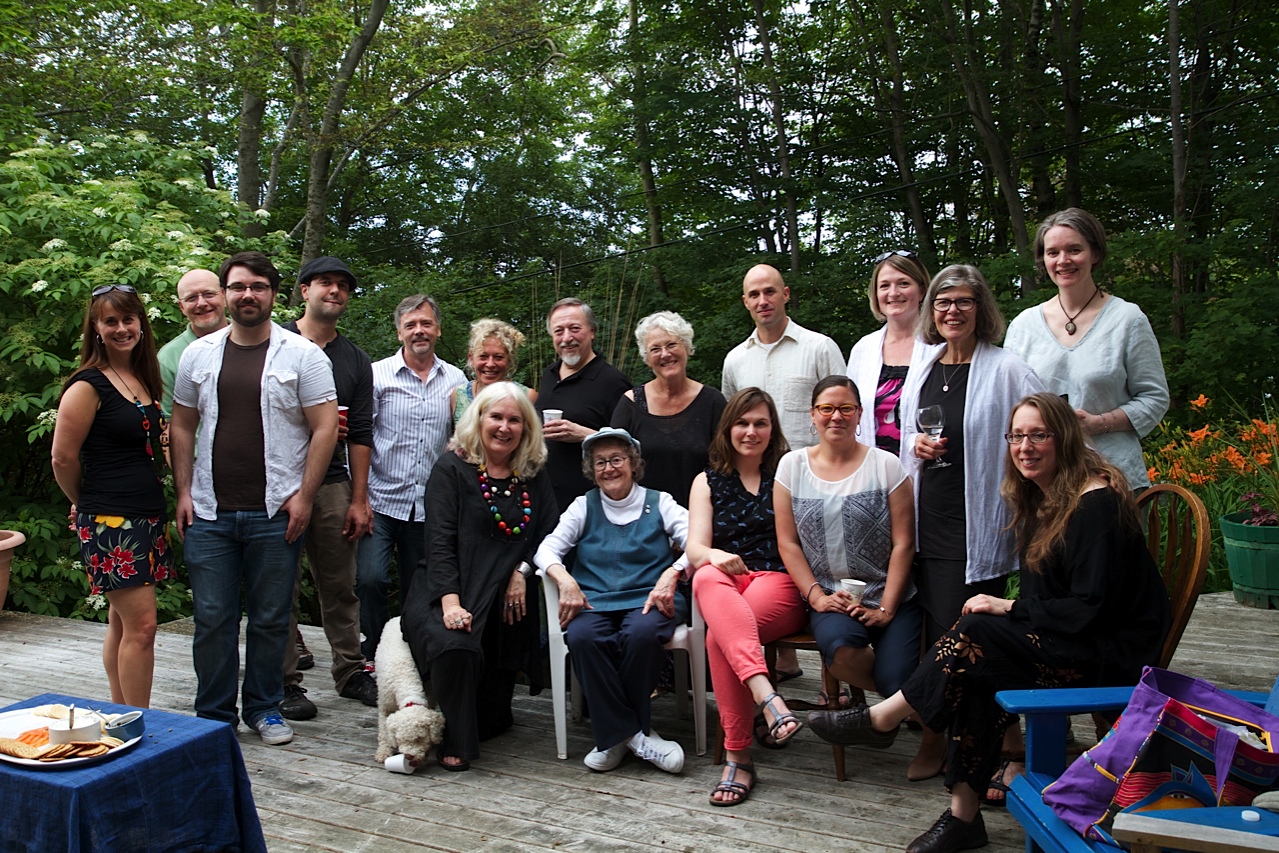 "You've got to start. Until you've got something down on the page, there's nothing to fix," said Budge Wilson, the author of over 33 books and recipient Order of Nova Scotia, explains with a knowing smile.
(Photo by Allen Neilsen)
Urging the class, which has already delved into screen plays and novels, to begin writing may seem like a funny way to start the session but everyone around the table nods, knowing how tricky this first step can be.
Skills are discussed as much as the craft of writing. Professor Lorri Neilsen Glenn understood that having the boldness to continue after rejection, honing your voice, and finding time are all important factors that can seem daunting. In creating the Writers' Studio, she addressed these realities of being a writer and so much more. Her three-week-long Writers' Studio offers the prestige of working with some of Canada's most acclaimed writers while still building a strong feeling of community.
As the group session wrapped up, students and mentors broke off for some intense, personal discussion with those whose works they studied in class followed by an evening reading featuring the new works of Hackmatack award winner Sheree Fitch, author and Professor of Journalism Stephen Kimber, short story writer Binnie Brennan, novelist Carol Bruneau, and best-selling YA novelist Don Aker. The following morning, intensive workshops in craft, open to the public, focus on writing about real-life characters, writing in scenes, and understanding your character's point of view. All the workshop spots filled within days.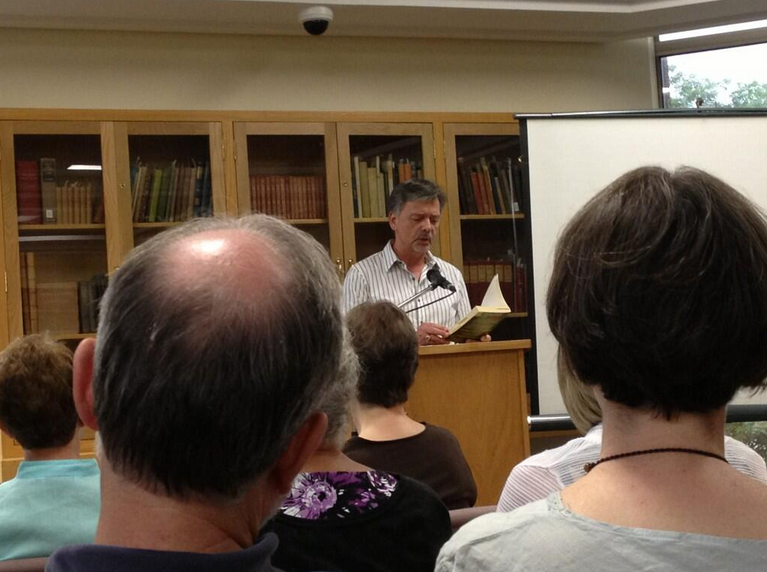 (Righthand photo taken by @FiercePressInk.)
Three weeks is a short amount of time for everything Dr. Neilsen Glenn has planned but she was able to secure top talent and scrap traditional teaching structure to make the course intense but accessible. Open discussions and plenty of opportunity for personalized critique allows students to really benefit from the sessions, which has included appearances from the double Governor General Award-winning playwright Catherine Banks and Evelyn C. White, the official biographer of famed womanist author Alice Walker. Dr. Neilsen Glenn is eager to surround her students with talent because she sees comparable talent in them.
"You're all doing such wonderful things," she beams, "Be proud of what you're accomplishing. You have something to say. Take your writing out of the classroom into the world."