Dear MSVU faculty, staff and students,
I'm pleased to introduce the new faculty and librarian who have joined MSVU this year.
These individuals bring an expertise that will enhance our university's educational and research endeavours, and we're delighted that they've made MSVU their new university home.
I encourage you to read the brief introductory biographies below and join me in warmly welcoming these new MSVU community members.
Sincerely,
Lori
Dr. Lori Francis
Vice-President Academic and Provost
Mount Saint Vincent University
---
New Faculty 2023/24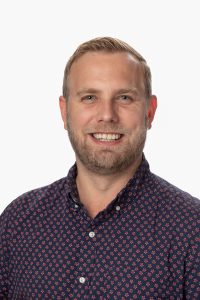 Dr. David Awde, Assistant Professor, Biology
David completed his BSc (Honours) in Ecology and Evolution at the University of Western Ontario and his PhD in 2019 at Brock University, after which he continued his research as a postdoctoral scholar at the University of Kentucky and the Czech University of Life Sciences, Prague. His research focuses on describing how the environment and physiology influence insect thermal tolerance and reproduction. He combines field and lab work, and has used insect models such as ladybugs, native bee species, and Drosophila. Originally from southern Ontario, David is excited to bring his research and expertise in insect physiology back to Canada and the Mount.
Prof. Krista Collier‐Jarvis, Assistant Professor, English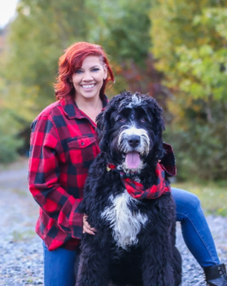 Krista (Mi'kmaw; nek'm/she/her) is finishing up her PhD in English at Dalhousie University and is beyond excited to be returning to MSVU, joining the English Department as an Assistant Professor. She holds a BA (honours) from the Mount as well as a Master's from Dalhousie University. Her SSHRC‐funded research is inspired by her Indigenous roots and seeks to develop a more balanced, multispecies, interconnected model for understanding contagion and climate change. She specialises in zombie narratives and is the go‐to for those who seek to geek out about horror. Her other areas of research include American literature, Indigenous literature, the Gothic, popular culture, and critical museology. She is an Affiliate with Thinking through the Museum, and when not immersed in literature and popular culture, she teaches fitness classes.
Dr. Andrea Fraser, Assistant Professor, Education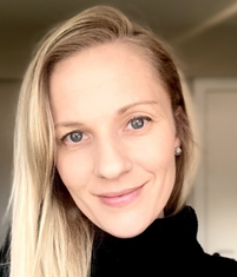 Andrea received her PhD in Curriculum and Instruction from the University of Saskatchewan. She has taught literacy methods courses to prepare pre-service teachers to be teachers of reading and has done extensive work leading professional development to build teacher and administrator knowledge in this area. Andrea has worked in K-12 education for more than 20 years, holding various positions that include classroom teacher, interventionist, curriculum consultant, and coordinator of learning supports. She holds a post-degree certificate in Special Education (University of Saskatchewan), a Reading Specialist AQ (Queen's University), is a certified Structured Literacy Classroom Teacher through the International Dyslexia Association's Center for Effective Reading Instruction, and has Orton-Gillingham (OG) classroom educator training. As an advocate for instruction that supports all students' reading development, she has and continues to collaborate with Dyslexia Canada on several projects. Her research interests include reading acquisition and development, reader identity, pre-service and in-service teacher knowledge and beliefs, and literacy pedagogy.
Dr. Svenja Huntemann, Assistant Professor, Mathematics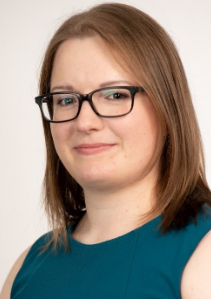 Before joining MSVU, Svenja held a position at Concordia University of Edmonton and was an NSERC postdoctoral fellow at Carleton University. She completed her doctorate and Master's at Dalhousie University, while her BSc is from the University of New Brunswick Saint John. Svenja's research uses abstract mathematics to find winning strategies in two-player, perfect information games like Chess, Checkers, or Go. Although mostly in combinatorics, her work uses connections to many different areas in mathematics and theoretical computer science. She also has extensive experience in outreach as program director of NS Math Circles during her PhD, is interested in alternative assessments in mathematics, and is a member of the Education Committee of the Canadian Mathematical Society.
Dr. Michael Pin-Chuan Lin (林品全博士), Assistant Professor, Faculty of Education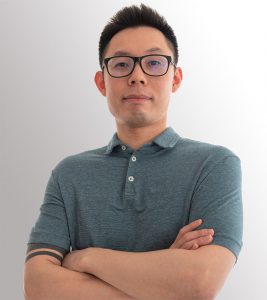 Before joining MSVU, Michael was an Educational Technology Specialist at the Centre for Innovation and Teaching Excellence and a part-time faculty member at the School of Business and Continuing Studies at Medicine Hat College (December 2020 to June 2023). He is a certified university teacher and researcher in Educational Technology and Learning Design. His multidisciplinary research and teaching practice focus on uses of educational technology to facilitate active learning in post-secondary classrooms. Through examining students' and teachers' use of learning technologies, he seeks to deepen understanding of students' learning behaviours, their motivations to engage in instructional writing activities such as peer review and chatbot interactions, and how learning analytics can promote students' achievements and self-regulated learning.
Dr. Brooke Richardson, Assistant Professor, Child & Youth Study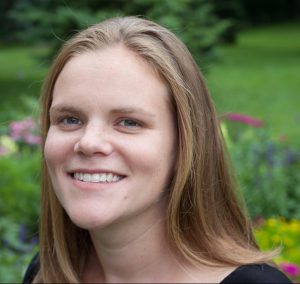 Brooke (she/her) is a care activist, scholar and mother motivated by the belief that good care is foundational to meaningful lives and a democratic society. She completed her undergraduate and graduate studies at Toronto Metropolitan University (formerly Ryerson University), first in Early Childhood Studies and then Policy Studies (focus on childcare policy). She has taught graduate and undergraduate courses in Sociology, Child and Youth Studies, Politics and Early Childhood Studies at TMU, Brock and Carleton University over the past decade. Her research and scholarly work focuses on the corporatization of childcare in Canada, the political positioning of childcare in contemporary welfare states, reconceptualizing and reasserting care in early childhood education, feminist possibilities for early childhood educators and reimagining child welfare systems through a feminist ethics of care lens. She has published and presented nationally and internationally on topics related to caring for children and has recently published two edited volumes: Feminisms and the Early Childhood Educator: Critical Conversations (Bloomsbury) and Mothering on the Edge: A Critical Examination of Mothering within Child Protection Systems (Demeter Press). Finally, Brooke makes a concerted effort to remain active in the communities with whom she studies and works. Brooke was the President of the Association of Early Childhood Educators of Ontario from 2018 to 2022 and is now taking a leadership role in the Child Welfare Truth Telling Collective. Along with others, she is working to establish a Circle of Strength – a brave space for those doing motherwork who have intersected with child protection systems.
Dr. Matthew Roby, Assistant Professor, English
Matthew completed his BA and BEd at Queen's University, Canada, and his MSt and DPhil at the University of Oxford, UK. His doctoral thesis analysed medieval Icelandic conceptions of adolescent and elderly sexuality, focusing particularly on the characterisation of these liminal sexualities in depictions of paranormal entities, including witches, ghosts, and other trolls. His postdoctoral project at Háskóli Íslands, Iceland, and the University of Toronto focused on depictions of sexual consent and assault in the Old Norse-Icelandic romance sagas and their foreign sources. He has published on issues of sex, gender, ageing, and monstrosity in English, Icelandic, and broader European medieval literatures. He is also the host of "Saga Stories," a YouTube series on the medieval Icelandic family sagas with the Reykjavík Grapevine magazine. In his spare time, he enjoys watching snooker being played brilliantly by professionals and playing pool himself quite badly. He loves Iceland and takes every opportunity he can to immerse himself in its language, landscape, and culture.
Dr. Nicole Slipp, Collections Librarian, Library & Archives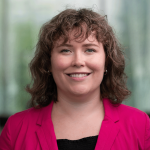 Nicole is very happy to be joining the MSVU Library & Archives permanently as Collections Librarian after covering a sabbatical contract in 2022-2023. She holds a BA (University of New Brunswick Saint John), MA (University of Toronto), and PhD (Queen's University) in English Literature in addition to her MLIS (Dalhousie University). Her research interests include regional database subscriptions norms, open access, special collections, and instructional design. She also contributes to evidence synthesis projects. Outside of work, she enjoys spending time outdoors and cozy pursuits.
Dr. Max Stick, Assistant Professor, Sociology and Anthropology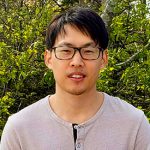 Max received his PhD in Sociology from McMaster University in 2022. His research primarily focuses on immigrant integration, including the evaluation of immigration policies, social and economic outcomes, and retention, dispersal, and mobility patterns. His other research interests are racial, gender and geographic (neighbourhood, provincial) inequality in the broader Canadian population. He has published 20 peer-reviewed journal articles, book chapters, and government reports in these areas. Prior to joining MSVU, he worked as a full-time researcher in the Social Analysis and Modelling Division at Statistics Canada. He is excited to be back in his hometown of Halifax and contribute to the MSVU community.