Dear MSVU faculty, staff, and students,
I'm writing to introduce the new faculty who have joined the MSVU community recently. I'm
pleased to extend a special welcome to each of them.
Twelve individuals have joined MSVU in the roles of Assistant Professor, Laboratory Instructor
and Librarian since July 1, 2020. Though many of these individuals are new to MSVU, a few have
previously worked at the University and are taking on new roles. I am delighted to have each
of them and know that our students, faculty, and staff will benefit greatly from their expertise
and research.
Since we can't gather face-to-face at this point, we invite you to get to know these new MSVU
faculty via the brief biographies below. I also encourage you to connect through remote means.
Communications & Marketing will share longer stories about these individuals in the coming
months.
Please join us in welcoming our new faculty to MSVU.
Sincerely,
Julie
Julie McMullin, PhD
Vice-President Academic and Provost
---
New faculty 2020/2021
Dr. Lori Borgal, Assistant Professor, Biology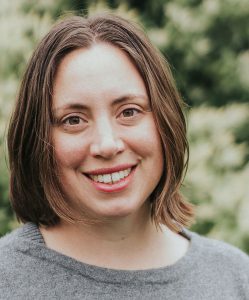 Lori completed her Ph.D. in 2013 at the University of Cologne,
Germany, after winning an interdisciplinary studentship
supported by the Pharmacology & Experimental Therapeutics
program, and was awarded a Koeln Fortune Fellowship to
continue post-doctoral work studying molecular mechanisms
underlying human cell proliferation. In 2015, she was awarded
a Royal Society Newton International Fellowship and moved to
the University of Exeter, UK, where she pursued independent
research on stem cell mitotic spindle formation using
Drosophila melanogaster as a research model. Originally from
Halifax, she completed her M.Sc. in Anatomy and Neurobiology
and B.Sc. (Honours) in Neuroscience at Dalhousie University.
Prof. Rhonda Bursey, Assistant Professor, Business and Tourism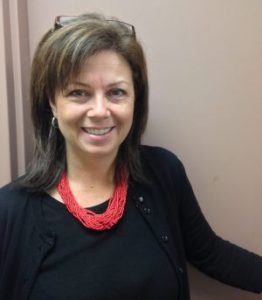 Rhonda has been teaching at Mount Saint Vincent University
for the past six years in both part-time and term positions.
Rhonda graduated from MSVU with her BBA in 1994, and
immediately began working in the oil and gas industry. After
working several years in industry and family-owned businesses,
Rhonda completed her professional accounting designation in
2013 and began teaching accounting at both the postsecondary and professional levels. In 2015, she continued her
studies at Saint Mary's University and completed her MBA in
2017. She is a CPA, CMA and is actively involved in the
profession in both an educational capacity and as a committee
member with CPA Nova Scotia. Her research interests include
Pensions and the potential impacts of AI (artificial intelligence)
on the accounting profession.
Dr. Adrian Downey, Assistant Professor, Education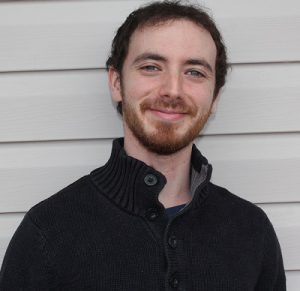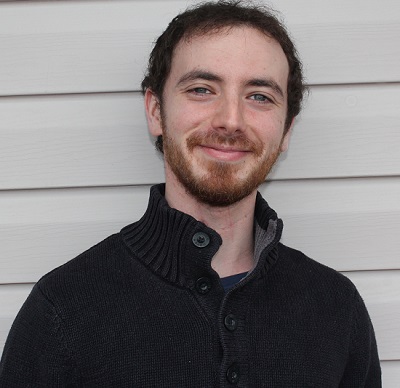 Adrian recently defended his Ph.D. dissertation at the
University of New Brunswick in the Faculty of Education. His
research works at the intersection of critical, posthuman, and
Indigenous theories as manifest in curriculum studies, literature
and literacies, Indigenous education, music education, and
several related areas. Adrian is Mi'kmaw and has family ties in
the Qalipu Mi'kmaq First Nation. He holds undergraduate
degrees in music and education from Bishop's University and
graduated from MSVU in 2017 with a Master of Arts in
Education. He is very happy to be returning to MSVU as a
faculty member.
Megan Fisher, Laboratory Instructor, Biology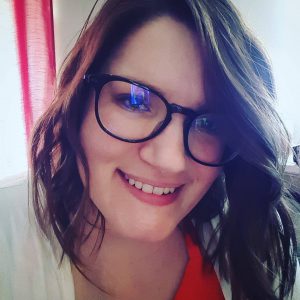 Megan holds a Bachelor of Science (Honours) and a
Master of Science in Biology from Acadia University. She
has a diverse research background in plant physiology,
plant microbial ecology, and pathogenic microbiology as it
relates to food crops. She teaches a variety of courses in
the biological sciences, focusing primarily on botany and
ecology. Megan has worked as a lecturer and laboratory
instructor in the past for Acadia University and Saint
Mary's University. In the 2019/2020 academic year, she
was awarded the SMUSA Faculty of Science Teaching
Excellence Award.
Dr. Columba Gonzales Duarte, Assistant Professor, Sociology and Anthropology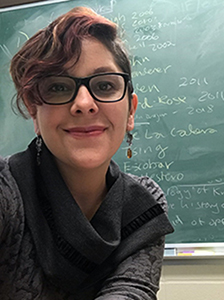 Columba holds a Ph.D. in socio-cultural anthropology from the
University of Toronto with a joint degree from the School of
Environment. After graduation in 2019, she gained a
postdoctoral fellowship at the Department of Geography and
Planning of the University of Toronto and the Max Planck
Institute for the Study of Religious and Ethnic Diversity. Her
research interests are related to monarch butterfly tri-national
conservation dynamics exploring the connections between
NAFTA's agri-food industry, labour migration, and monarch
decline. She has also worked with Indigenous communities that
co-habit with this butterfly across Canada, the United States,
and Mexico documenting their knowledge and forms of
relating with the migratory insect. Columba is currently
working on her research project, "Convergent Migrations," and finishing a book based on her
doctoral research.
Prof. Jennifer Guy, Assistant Professor, Business and Tourism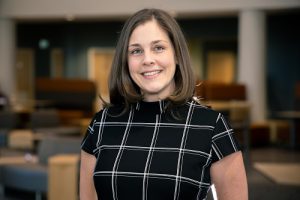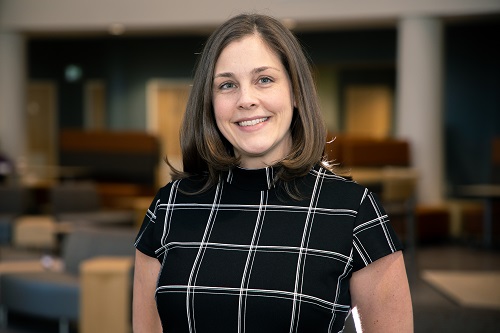 Jennifer is a two-time MSVU graduate who holds a Master of
Education (Lifelong Learning) and a Bachelor of Applied Human
Nutrition. As a current student in the Nova Scotia Ph.D.
Program in Educational Studies, Jennifer's dissertation
explores how concepts of adult education and learning are
understood and applied by educators and students in foodbased courses in tourism and hospitality programs within
Canada. Jennifer is also a registered dietitian with experience
working as a territory manager for a multinational corporation
as well as in health care, academia and the food and beverage
industry. Her research interests focus on food-based learning
(nutrition), cross-cultural learning (adult education), and the
food and beverage industry (tourism). In 2018, Jennifer
received a doctoral award from the Social Sciences and Humanities Research Council of Canada
(SSHRC).
Dr. Phillip Joy, Assistant Professor, Applied Human Nutrition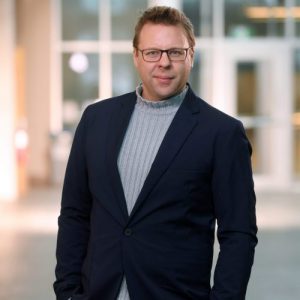 Phillip is a registered dietitian with the Nova Scotia Dietetic
Association and holds a Ph.D. in Health from Dalhousie
University. His doctoral research, completed in 2020, explored
the social and cultural constructions of eating practices and
body image for gay men. His research, often based within
LGBTQ+ communities, utilizes arts-based methodologies and
knowledge translation approaches, such as photography and
comics. Arts-based research can challenge and subvert
nutrition, sexuality, gender, and body norms while contributing
to social transformation through the expression of new
perspectives.
Dr. Jennifer Khoury, Assistant Professor, Psychology and Tier II Canada Research Chair in Interdisciplinary Studies in Neuroscience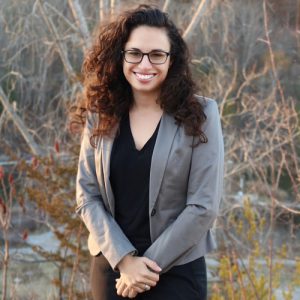 Jennifer received her Ph.D. in Clinical Psychology from Ryerson
University in 2017. She completed postdoctoral fellowships at
Harvard Medical School/Cambridge Hospital (2017-2019) and
at the Offord Centre for Child Studies at McMaster University
(2019-2020). Jennifer recently became an Assistant Professor
and Tier II Canada Research Chair in Interdisciplinary Studies in
Neuroscience, in the Department of Psychology at MSVU. Her
five-year appointment has been funded by the Canada
Research Chairs Program, the Canada Foundation for
Innovation, and Research Nova Scotia. Dr. Khoury's research
program adopts an interdisciplinary and multi-method
approach to understand how early life stress impacts the brain
and behaviour of parents and children, at different stages of
development.
Prof. Maria Matthews, Assistant Professor, Business and Tourism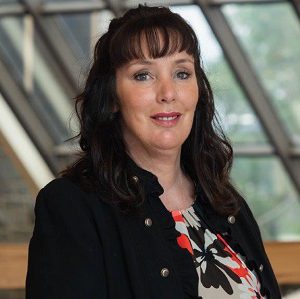 Maria holds a Master of Business Administration (Tourism and
Hospitality Management) from the Australian Institute of
Business, where she is also in her final year of her Doctorate.
She has 10 years' experience working as a guest lecturer at
Memorial University and has been teaching at MSVU in the
Department of Business Administration and Tourism and
Hospitality Management since 2015. She has extensive
business and tourism industry experience in the areas of tour
operation, destination management, and airline and hotel
management, and has served on numerous boards of
directors in various roles over the years. Her research
interests focus on tourism disruption responses, tourism
technology, tourism marketing, tourism funding models,
destination development, and private and public tourism partnership models.
Dr. Amna Mirza, Assistant Professor, Education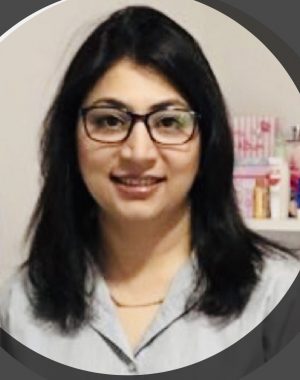 Amna holds a Ph.D. in Developmental Psychology from Wilfrid
Laurier University and completed a post-doctoral fellowship
with Dr. Jan Frijters at the department of Child and Youth
Studies, Brock University. Among her many research interests,
the most important is to study language and reading
development and learning disabilities among English language
learners. More specifically, her research looks at learning to
read in different languages across different orthographies. Part
of her research work also looks at reading disabilities (Dyslexia
based) in connection to genetics and potential remediation in
the form of reading intervention among young children. Lastly,
her research work includes running a program outside of
Canada which involves training elementary level teachers on
"Principles of Teaching Literacy."
Dr. Amos Nkrumah, Assistant Professor, Sociology and Anthropology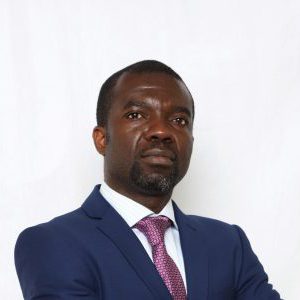 Amos received his Ph.D. in Sociology from the University of
Saskatchewan, M.A. in Social Justice and Equity Studies from
Brock University, M.Phil. in Sociology from the University of
Ghana, and B.A. (Honours) in Sociology and Political Science
from the University of Ghana. Before joining MSVU, he taught
at the University of Saskatchewan for one year and the
University College of the North (UCN), The Pas, Manitoba for
four years. His research focuses on transnational migration,
immigrants' socio-economic activities in Canada, immigrant
entrepreneurship, specifically immigrants of African descent,
as well as issues on race and racism. He has published on
issues of immigrants' social and economic activities in Canada.