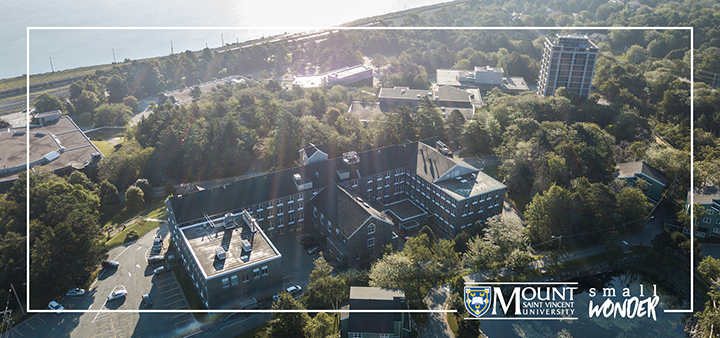 A message from Dr. Mary Bluechardt, President and Vice-Chancellor, Mount Saint Vincent University:
It's hard to believe another September is upon us already!
I hope each of you found some time to enjoy your favourite pass-times these past few months. Summer really is a wonderful time of year in Nova Scotia – a province full of opportunities to embrace the outdoors.
That said, summer is still a busy season in the world of academia and much marched on these past few months. We completed construction on our new Centre for Academic Advising and Student Success in Seton – it's a wonderful new student support space and I encourage you all to check it out (Seton 304 and
the Centre's online information
). We also welcomed several new team members – including our new Dean of Education Dr. Antony Card and a new Registered Psychologist in Counselling Services, Heather Patterson (plus, stay tuned for a new four-legged addition to our Counselling Services team to join us this winter).
In the months ahead, we will be beginning a new strategic planning cycle for the University, celebrating the official opening of our new Centre for Applied Research in Human Health, furthering our work with the African Nova Scotian community, and advancing our efforts in sexual violence prevention – to name just a few of our future areas of focus.
With busier times just around the corner, I want to remind everyone about the importance of self-care. Be kind to yourself – find your supports, find your mentors (find a yoga class!).
When I spoke to our newest students at matriculation earlier this week, I shared with them some important reminders that have value for all of us, including the need to ensure balance in our lives, be open to new knowledge, embrace the journey (be ready for both "ups" and "downs") and share our adventures with others (there are so many people at the Mount eager to support and collaborate with you).
For those of you who are new to the Mount – welcome to the Mount family. For those of you returning for another year – welcome back. I'm thrilled you've all chosen this special University. Let's make the most of the year ahead!
All the best,
Mary