Daniel Blinn, Master of Education (Educational Foundations)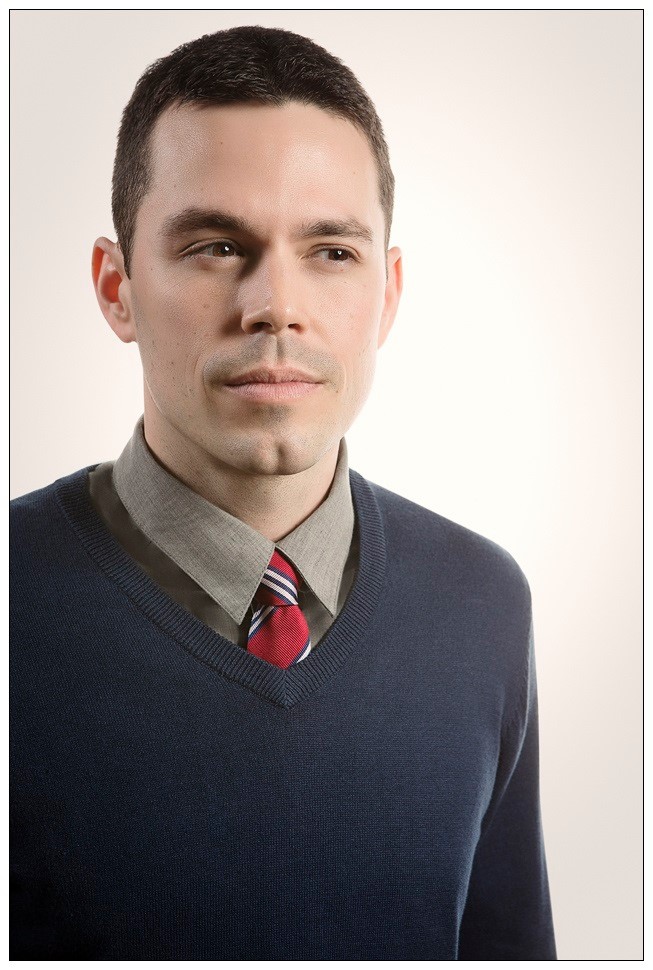 Daniel Blinn (MEd '16) says it was not easy to be openly gay when he went to school in Digby County in the 1980s and '90s. It was not just that he was often bullied by some of his peers but also the fact that there were no groups or social media platforms he could reach out to for a sense of community and support.

"I thought that, if I were to go into education and become a teacher, maybe I could make things better for the next generation of queer students so they would not have as rough a time as I did," Daniel says.

Daniel, a 2016 Mount Saint Vincent University graduate and valedictorian, has certainly done that for LGBTQ+ students across Nova Scotia, first as a teacher and more recently as a guidance counsellor.

Creating safe spaces for students
In 2005, he launched a Gay-Straight Alliance (GSA) at Yarmouth Consolidated Memorial High School—a student-led committee that gives youth a safe space to talk about gender identity and sexual orientation, and to explore advocacy opportunities. He subsequently started GSAs at two Dartmouth schools—Ellenvale Junior High School and John Martin Junior High School, where he is a counsellor.

"The GSA is very near and dear to my heart," Daniel says. "Just to see students coming together and being supportive of one another, it's really rewarding to be able to facilitate that."

Daniel says GSAs provide a sense of well-being and connectedness for LGBTQ+ students who are at risk for bullying or ridicule based on their sexuality. "Because they know they have allies in the school, they know they're not alone. Having a safety net that can offer support when they need it gives them a sense of security."
Support for teachers too
To ensure a safe and supportive learning environment for LGBTQ+ students, Daniel knew LGBTQ+ teachers also needed to feel safe and supported. That realization led him to co-found the Metro Teachers' GSA, which is also dedicated to increasing awareness of LGBTQ+ concerns in education. But Daniel knew he needed more than the passion and personal investment that had motivated him to help students for this new GSA to be effective. He decided to take an educational leave and earn his Master of Education degree in Educational Foundations at the Mount, where he explored historical and sociological issues in queer theory, feminist theory and critical race theory.

"There are queer people in all oppressed groups, so you're really pushing for human rights and social justice when you push for queer rights," Daniel says.

---
"If you aren't well informed about the issues and needs that other groups are pursuing, you might steer yourself unwittingly in the wrong direction. It's important to have a theoretical framework to do this work, and that's what I gained through the Mount."
— Daniel Blinn, Master of Education graduate and valedictorian
---
Finding his place at the Mount
Daniel describes the learning environment at the Mount as one of respect and equity in every aspect, from the way that everyone would look out for each other on campus to the class assignments where he found the freedom to explore issues in ways that advanced his understanding of human rights.

"It really was a positive atmosphere at a campus where everyone felt more like a family," Daniel says. "Even the professors knew you by name. Most of them were well travelled and would talk extensively about their research and their experiences, so you benefited from their perspectives on these issues."

The impact of his Mount experience became clear to Daniel during a recent professional development day when he made a presentation to his colleagues about cultural responsiveness for queer students. "I talked about what we had covered in class, and how we could reach out to students who may be transsexual, gay, lesbian, bisexual or pansexual," Daniel says. "I believe it gave me more confidence not just in what I was talking about, but also to be a better leader because now I have a stronger understanding of social justice and education."

An unwavering commitment to advocacy
Daniel says it is an honour to have been chosen as valedictorian and to have the opportunity to share his experiences and perspectives with his fellow Mount graduates. He continues to raise awareness on equity and safety for LGBTQ+ students and teachers and envisions a day when he might be in an official advocacy position on their behalf, either at the school board or government level.

"The main issue that comes up, particularly in Metro Teachers' GSA meetings, is that there's a lot more that needs to be done to advance safety in the learning environment," Daniel says. "I feel that LGBTQ+ students and teachers are underserved in terms of equity endeavours, and I will keep publicizing and associating myself with the issues in hopes that we can address them province-wide."

---
Daniel will deliver his valedictory address during the afternoon convocation ceremony on November 6, 2016, which gets underway at 2 p.m.