By Amy Callahan, Mount Public Relations student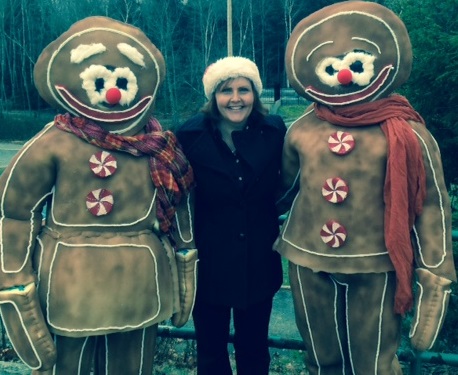 It's beginning to look a lot like Christmas in Halifax and once again The Salvation Army's bells are ringing with their holiday season fundraisers underway. Behind the scenes at this busy time of year, Mount alumna Rhonda Harrington, BPR '90, uses the skills she acquired at Mount Saint Vincent University in her role of Director of Public Relations and Development for The Salvation Army Maritime Division. She has held this position for the past four years and she concurs that the Christmas season and The Salvation Army go hand in hand.
Harrington and her team at The Salvation Army are helping to make a difference in the community and proud to be able to give back in this way. She says, "To be part of that, and to know you're making a difference in someone's life, is a very rewarding job."
Busy Christmas season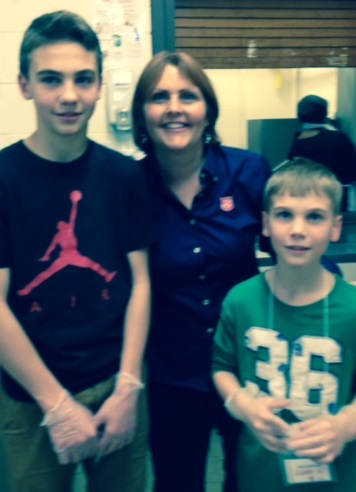 The Salvation Army is commonly associated with Christmas and over the Christmas season, Rhonda and her colleagues are extremely active in the Halifax Regional Municipality.
The Christmas Kettle Kickoff took place on Nov. 20 and the kettles will continue to raise funds up until Christmas. There was the annual Santa Shuffle on Dec. 6, which is a national fun run that takes place all across Canada to help The Salvation Army assist families and individuals in need during the Christmas season. This year, The Salvation Army was also the chosen charity to receive funds raised by the 51st annual Christmas Daddies fundraiser, an annual telethon hosted by CTV Atlantic in Halifax. Christmas hampers are also created for families in need and are distributed on Dec. 17, 18 and 19. And while Harrington and her public relations team have their hands full with all of these holiday events and fundraisers, when the Christmas season ends, the work of The Salvation Army does not.
A Maritime-wide, year round role
After Christmas, Harrington's position is just as pressing because her role encompasses the entire Maritime division, comprised of 33 community and family service units across New Brunswick, Nova Scotia and Prince Edward Island providing many services year-round. Like many public relations roles, the duties of her position can vary greatly from day to day. Harrington is secretary on the advisory board. Her division also makes donor calls, drafts proposals, and manages contributions from third-party fundraisers which are critical to the organization's work.
The Salvation Army offers many year round programs such as emergency food banks and shelters. They also offer seniors programs and six-month addictions programs as well as run an underprivileged children's camp and afterschool programs. There is a Critical Response Unit (CRU truck) for providing spiritual, emotional and other supports (e.g. food and clothing) during emergency disaster situations such as a fire or flood. In the winter the CRU is used for street ministry. Every Wednesday, it ventures into downtown Halifax to offer people a hot meal, warm blankets, clothing and transportation to the shelter on Gottingen St. Harrington often volunteers on the CRU, sometimes even doing something as simple as just lending a friendly shoulder to lean on. "One guy was just lonely and needed someone to talk to. I spent a lot of time just listening to him. He was so happy and thankful. It's the little things but they really do make a difference in someone's life," Harrington said.
Lessons learned at the Mount
As a Mount alumna Harrington praises the Public Relations program and how it helped her achieve success in her current position. The broad scope of the program introduced her to writing, media relations, broadcasting, event planning, marketing, communications and advertising. Due to such intense exposure in the PR program she felt that she had acquired the skills to prepare her for real life application. Harrington feels privileged to have been part of such a "small, focused university where everyone knew each other. Your professors were so hands on with you, they were more than just teachers, they became friends."