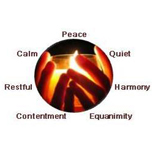 On January 16, Mount Saint Vincent University (the Mount) will celebrate World Religion Day in partnership with the Halifax Bahá'í Community. This event promotes understanding, respect and harmony between religious traditions of the world.
World Religion Day began in 1950 in the United States, and was initiated by the National Spiritual Assembly of the Baha'i's of the United States, the national Baha'i governing council. The celebration has continued for more than six decades, encouraging unity and commitment to coexisting peacefully as members of a larger community, with respect for different religious beliefs.
"The fundamental principle of the Baha'i Faith is the principle of the unity of humankind," says Debbie Nicholson of the Halifax Baha'i community. "World Religion Day was founded and has been continued to promote harmony and unity among religions. The Baha'i writings state that 'Religion should be the cause of love and agreement.' "
"It's important as a multicultural institution that we grow in awareness of the diversity on campus and in the world, and support understanding and respect among different spiritual and religious traditions," says Kim MacAulay, Spiritual Life Coordinator at the Mount.  "World Religion Day is a wonderful opportunity to celebrate both our diversity and commonality as human beings."   

This event is free and all are invited to join in embracing diversity, understanding and community through the World Religion Day celebration at the Mount. For more information please contact Kim MacAulay at slc@msvu.ca.    
Date: Sunday, January 16
Time: 2 p.m.
Place: Mount Saint Vincent University
Peace and Reflection Room
Evaristus Hall, 3rd Floor
RSVP: Thursday, January 13th