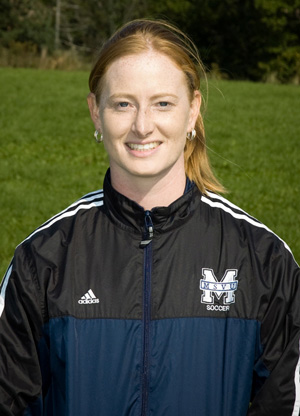 Mount Saint Vincent University (the Mount) is pleased to announce that Robyn Homans and Colin Steeves have been named Co-Head Coaches of the Mount Saint Vincent University Women's Soccer Team. Both coaches are familiar to Mount athletics program, having  played an integral role in the Mount's past successes as Assistant Coaches  over the last few years.
Robyn Homans has been with the Mount for seven years and has earned five Atlantic Colleges Athletic Association (ACAA) Conference Championship banners and one national Canadian Colleges Athletics Association (CCAA) bronze medal during her tenure. An outstanding goalkeeper who played her university years at Dalhousie University and St Mary's University and played club for some of the strongest premiere teams in the province. Coach Homans is currently coaching the Halifax County United (HCU) Premiere Women's Team.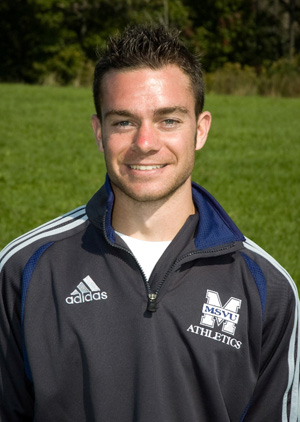 Colin Steeves has been Assistant Coach with the Mount Mystics for the past two years. He is presently the Technical Director at Dartmouth United Soccer Club and has coached several Nova Scotia Provincial All Star teams in the past. He played at St. Mary's University when they won the 2005 Atlantic University Sport (AUS) Men's Soccer  Championship title.
Homans and Steeves bring a wealth of knowledge and experience to the Mount's women's soccer program.  Both coaches hold a Canadian Soccer Association (CSA) Provincial B License and have the experience, commitment and character that the Mount Athletics Department looks for in its coaching staff.
The Mount Mystics Women's Soccer team open their regular season Sunday, September 12 in Halifax when they'll play against Holland College on the Halifax Mainland Commons at 2:00 p.m.

About the Mystics
During the 2009-10 academic year, the Mount Mystics earned four coach of the year awards and four ACAA Championship titles in women's soccer, women's volleyball, women's basketball and men's basketball. The women's basketball team were also CCAA silver medal champions and earned the fair play award.
About Mount Saint Vincent University
Recognized as a leader in flexible education, applied research, and a personalized approach to education, Mount Saint Vincent University is nationally recognized among undergraduate universities in Canada for our success in Social Sciences and Humanities Research Council grants and for having one of the lowest student-to-professor ratios. The Mount is committed to providing the best university experience for all members of our community and to developing thoughtful, engaged citizens who make a positive impact on their world. For additional information about the University, visit msvu.ca.
-30-

For more information:
Akiko Lovett
Mount Public Affairs
Tel: (902) 457-6439
Cell: (902) 441-0505