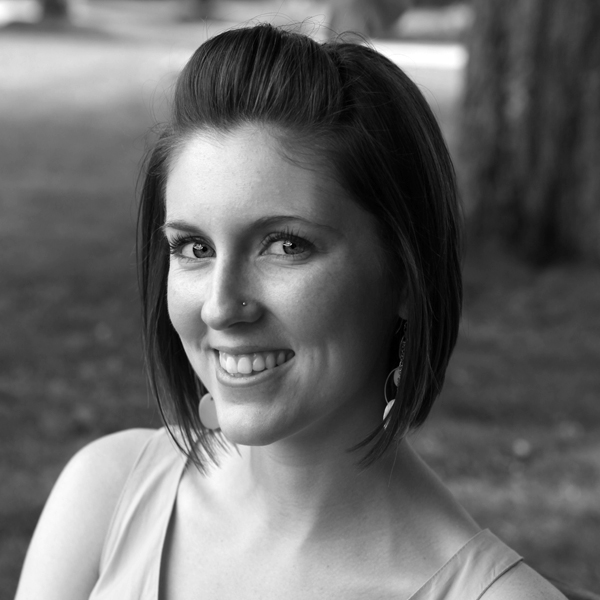 Hailing from the small town of Mount Uniacke, NS, Brianne Bezanson was always a student with passion for liberal and fine arts. "I attended classical piano lessons for 13 years," she says. "In high school, I began to teach piano lessons for young children. It was a very rewarding experience."
Brianne's involvement extended beyond her passion for music into athletics and volunteerism. Brianne was involved with the Mount Uniacke Girl Guides for nine years, and in high school, played competitive volleyball with the Dartmouth Lakers.
In her last year of high school, Brianne was inspired by a grade 12 advanced English teacher at Avon View High School who taught students the value of education. "Dr. VanZoost gave all his students unending encouragement. It taught me to take great pride in my work," says Brianne.
English became the focus of Brianne's post-secondary aspirations, and she chose to attend the Mount. "I initially chose the Mount because of their commitment to women's education and their highly respected English department," Brianne says. "But along the way, it was clear the personable, tight-knit environment for each student was what kept me going."
During her time at the Mount, Brianne became an integral member of the English department, and was instrumental in helping other students get involved with departmental activities. She was a highly active member of the English Society, working to organize various events including bake sales, socials and holiday gatherings. In her final year, Brianne became Treasurer for the 30th Annual Atlantic Undergraduate English Conference. "Working with a group of English majors, we pulled off an incredible weekend," she says. "The event attracted over fourteen participating Universities. It was one of my favourite experiences while at the Mount."
And while extracurricular involvement was an important part of Brianne's experience at the Mount, her work and academic achievements remained paramount. "One of my most special moments at the Mount was receiving the honour of making the Dean's list two years in a row," she says. "Overall, though, my greatest success and defining moment was the completion of my English Honours thesis. Although this day is in the very recent past, I believe it marks the end of a year of research as well as my four years at the Mount, defining all of my accomplishments at the University."
And Brianne's academic aspirations will continue this fall at Acadia University this fall as a student in the Masters in English Literature program. She hopes to one day earn her Doctorate in English Literature and to become a professor.
Brianne's advice to fellow graduates is to always 'Do what you love'. This is something Brianne has obviously adopted as a student and member of her community.