Applied Human Nutrition grad now nutrition counsellor for elite athletes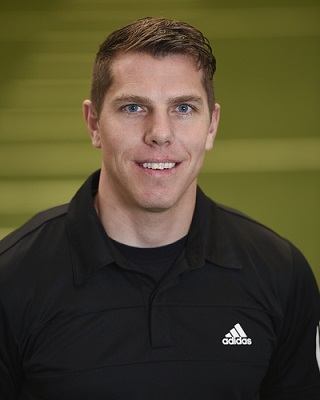 If someone had told Luke Corey five years ago that he would be working as a performance dietitian for EXOS, a world-leader in human performance, at Mayo Clinic Sports Medicine in Rochester, Minnesota, he would never have believed them.

A 2008 graduate of the Mount's Applied Human Nutrition program, Luke works every day with high-performance athletes from the NBA, NHL, MLB and NFL. In this role, he provides nutritional support, counselling and education to ensure the athletes have the capacity to reach their full athletic potential. For Luke, who also holds a Bachelor of Arts in Health Sciences from Queen's University, this is a dream job, combining his passion for sports with his knowledge of nutrition.
For the love of sports
It all began at a very young age when Luke had a keen interest in all sports, especially soccer. As a young, developing athlete, Luke suffered, as many do, from issues with energy levels and impaired recovery. It wasn't until he started playing soccer for Queen's University and had the benefit of working with a sports dietitian that he discovered the correlation between nutrition and energy levels, breathing new life into his athletic abilities.
After making some changes to his diet, and noticing the associated improvements, he started to think about how he could possibly help other athletes going through the same struggles. Nutrition courses that he took at Queen's during his Health Sciences degree piqued his interest even further, causing him to think about how he could transform that interest into a living.
Luke's research led him to the conclusion that the Mount offered one of the best nutrition programs in the country, and would be a great opportunity for him to narrow his focus in on exactly what he wanted to do, while exploring life in a new city, Halifax.
Once Luke arrived at the Mount, he was fortunate enough to continue his involvement in soccer too by coaching the Mount Mystics men's varsity soccer team. Luke believes that his coaching opportunity taught him some very valuable skills such as the ability to listen, observe and communicate. In Luke's words, "These are skills that are also very important in counselling of a client, athlete or patient in your dietetic practice. I know without a doubt that my coaching experience at the Mount has made me a better dietitian."
Mount experience supported thinking outside the box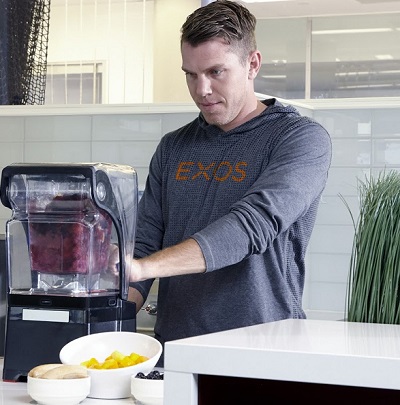 Luke feels strongly that the Applied Human Nutrition program at the Mount provided him with the knowledge he needed to pursue his career goals. His internship at Capital Health (now the Nova Scotia Health Authority) during his studies in Halifax provided an additional layer of experience, allowing him to refine his skills as a practitioner.
"The biggest reason why I am where I am today is because of the professors I had at the Mount. Instead of forcing me to follow the prototypical path in dietetics, they encouraged me and empowered me to pursue my passion and think outside the box." This mindset has followed Luke into his current position, where he is forced to think outside the box on a daily basis. "There is no way I would be in this position today without those people who supported me, taught me, and ultimately enabled me to flourish."
Luke's fondest memories of the Mount and Halifax involve the times he spent with friends, classmates, teammates, professors and advisors – all of whom contributed to his growth as a person and a professional. "There are too many people to list, but each and every one of them impacted my life greatly."
Small changes lead to big rewards
When asked about the most rewarding part of his current position as a performance dietitian, Luke is quick to say that it is seeing the impact that a few small changes to an athlete's diet can have on their performance. He stresses that he is most passionate about teaching about the role that nutrition plays in both performance and general health.
Among Luke's many accomplishments in sharing his knowledge is his written contributions to several publications over the years. In 2015, he contributed to a Wall Street Journal story, analyzing the diet of an NBA player. "It was an honour to contribute to such a prestigious newspaper, and the fact that I was working with an NBA player was a dream come true."
Next step – Even bigger impact
What does the future hold for Luke Corey? He would love to become a leading authority on the implementation of nutritional support for professional sports teams around the world, taking on an advisory role. "It's great to work one-on-one, but if you can influence 20, 30, 50, 100 people, that's just going to go a longer way than trying to help people individually. Any opportunity to really impact large groups, that's where I'm at."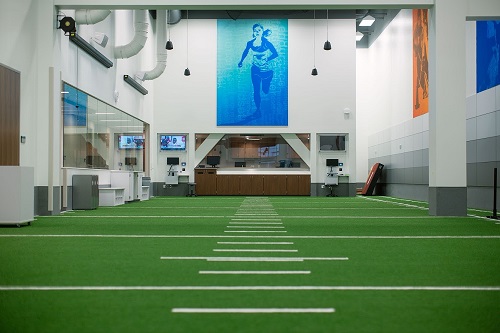 Luke recently had an opportunity to travel to Brazil to work with a professional soccer team, providing individual assessments and establishing educational strategies, leading to improvements for the entire team and its coaching staff.
If Luke were to offer one piece of advice to someone just entering the Applied Human Nutrition program, he would tell them to not be afraid to dream big and pursue their passion.
"It can be a winding road with many barriers and setbacks, but keep your goal at the forefront of your mind and continue to work as hard as you can to accomplish it. Dreams do come true." And Luke Corey is living proof of that.

(Photo above: Mayo Clinic Sports Medicine where Luke works currently)