Mount student takes his studies to Estonia
Dr. Seuss may have made said it best, but the Mount embodies the idea that students should have the opportunity to follow their own path wherever it may lead – both academically and geographically! When you have a deep interest in a culture or language other than your own, is there a more effective or exciting way to learn than immersing yourself directly in it? We don't think so, and history major, Mackenzie Kurzyński, agrees.
Mackenzie's fascination with Soviet history sparked his desire to learn the Russian language and experience the culture first hand; when the opportunity to study abroad at Tallinn University of Technology in Estonia was presented to him through the Mount's International Education Centre, he jumped at it.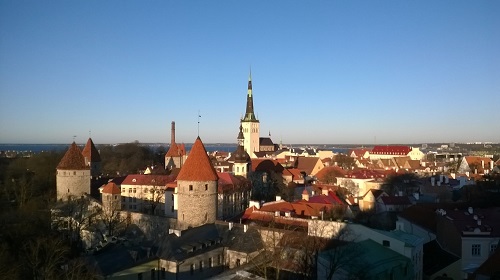 "I chose to study abroad for academic reasons. I plan to pursue further studies, and eventually a career in academia, with a focus on Soviet history. In order to do this I needed to learn Russian," Mackenzie explains. "I was very excited to leave Canada, but also rather worried. Up until my time abroad, I had never lived on my own for any extended period of time and was very nervous."

Originally from Gander, Newfoundland, and having never before lived in a dormitory setting, Mackenzie was expecting a different way-of-life in Tallinn, but adjusting still took some time and effort.

"Getting used to communal living, being the only native English speaker on exchange, adapting to large class sizes and different teaching methods [were the biggest challenges]," Mackenzie says. "Life at the host-university was different from life at the Mount… Due to the large class sizes and being an exchange student, you were unable to build the same rapport with the professors at [Tallinn University of Technology] as you did at the Mount."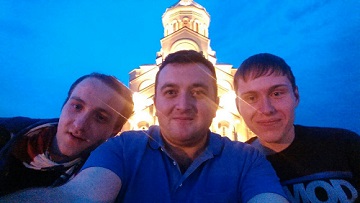 Once the adjustment was made, however, Mackenzie (pictured on the far right in the photo at right) found himself living in Old Town Tallinn – a UNESCO World Heritage site – and able to interact in the Russian language with people from former Soviet Republics. For him, these experiences were nothing short of incredible, and have had a tremendous impact on his plans and goals for the future.

"Being able to meet people from former Soviet countries, Georgians in particular, and visit their country, has forever shaped the focus of my future research," says Mackenzie. "After going abroad, I now wish to pursue my Master's degree and PhD outside of Canada. I also would like to specialize in Georgian history, as opposed to Russian – a change which would definitely not have happened had I not gone abroad."

The Mount's International Education Centre provides personal, academic, cultural, and immigration advising to all international students and students looking to study abroad. Holding partnerships with 13 academic institutions around the globe – including countries such as Denmark, Korea, Sweden, and Kenya – the Mount offers various opportunities for students across our academic programs.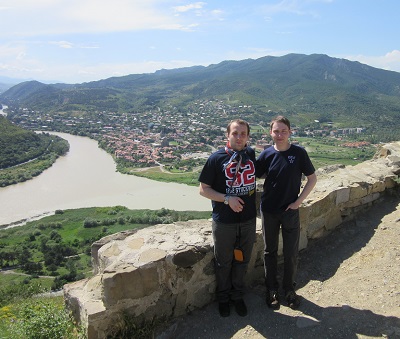 For many students that participate in an international exchange, the experience is more than one of just academics. It is a chance to see new things, experience new cultures, and make new friends, and this was true for Mackenzie, who misses the friends he met on exchange, and describes experiencing reverse culture-shock when he returned to Canada.

"My time abroad has made me a more confident and outgoing person. I know that I can adapt in a foreign country, make it on my own, and have an enjoyable time doing it," Mackenzie adds.

"I recommend that students put aside their anxieties and go for it. Go abroad, mingle with your fellow international students and join them in experiencing something completely different! You have nothing to lose and everything to gain. Don't miss out on this experience."