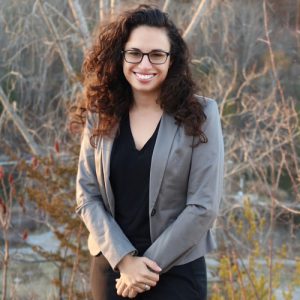 November 21, 2022 – Halifax, NS – A new study at the Developmental Psychobiology Research Centre (DPRC) at Mount Saint Vincent University aims to reduce the intergenerational consequences of child adversity.
Led by Dr. Jennifer Khoury, an Assistant Professor in the Department of Psychology at MSVU and a Tier II Canada Research Chair in Interdisciplinary Neuroscience, the study is examining how a history of childhood adversity, including childhood maltreatment, impacts the health and wellbeing of pregnant individuals and their infants.
The goal is to better understand the biological and psychosocial mechanisms that link a parent's history of child adversity to risks during pregnancy and infant birth outcomes, including the mechanisms that may act as protective factors. By building an understanding of the social, mental and physical health needs of pregnant women who have been affected by childhood adversity and their infants, this research will inform interventions and supports for Nova Scotian families toward a reduction of intergenerational consequences.
Prior research indicates that one in three Nova Scotian adults has experienced maltreatment as a child (source 1), including child abuse, neglect, and exposure to intimate partner violence. It's a problem with far-reaching public health implications. In fact, childhood maltreatment often has significant and lifelong effects on health, which span across generations. Children of maltreated parents are at increased risk for adverse birth outcomes, learning challenges, and mental health problems (source 2, source 3, source 4).
"I'm really interested in this perinatal or early life period because I think it's crucial to later health and development," said Dr. Khoury. "I see this early period as a window of opportunity for early intervention and for prevention of some of these mental and physical health problems later on."
Dr. Khoury and her team will follow 125 pregnant Nova Scotians, many of whom have experienced childhood adversity. Participants are followed from the third trimester of pregnancy until six months after birth. They answer survey questions related to childhood experiences, pregnancy health, mental health and wellbeing, and their social relationships and have the option of providing hair and saliva samples from themselves and their infants that are used to measure cortisol (the body's main stress hormone), immune functioning, and indicators of cellular aging. At six months, participants are observed while they interact with their infants.
So far, there are 51 individuals enrolled in the study. Two-thirds (66.6%) have reported experiencing an adverse childhood experience and 47.1% have reported experiencing some form of childhood maltreatment specifically. Early childhood maltreatment includes experiencing physical and emotional abuse (37.3%) and neglect (39.2%). Preliminary results for those who have completed the pregnancy assessment indicate that approximately one-third (31.3%) of participants are experiencing clinically significant depression and 59.4% are moderately stressed.
While it's too early for the study to make a connection between experiencing adversity during childhood and depression and stress during pregnancy, results from previous research indicate that childhood adversity is associated with elevated mental health problems during pregnancy and a higher likelihood of experiencing stressful life events during pregnancy.
Noted Dr. Khoury, "These preliminary results highlight the necessity of conducting research into the effects of childhood maltreatment on health during pregnancy and early childhood development, in order to inform the development of prevention and early intervention strategies to reduce associated health risks."
Potential participants are asked to complete an eligibility survey. The study is open to all pregnant people in Nova Scotia.
The study is funded by Research Nova Scotia. Dr. Khoury's research is also funded by the Canada Research Chairs Program (CRCP).
This research is being conducted in collaboration with Dalhousie University and IWK Health.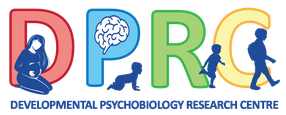 About the Developmental Psychobiology Research Centre (DPRC)
Researchers in the DPRC seek to understand how early life experiences influence biological, psychological, and social development. They take an interdisciplinary and multi-method approach to examine the impact of early experiences on the brain and behaviour in both parents and children, from the prenatal period to later childhood.
About Mount Saint Vincent University
As a leader in online and experiential learning, and based on a strong tradition of social responsibility, Mount Saint Vincent University takes a personalized approach to education to nurture socially responsible global citizens. Founded in 1873, MSVU has been nationally recognized for having one of the lowest student-to-professor ratios, for providing students early access to valuable research opportunities, for its legacy in the advancement of women, and for facilitating critical advancements in food security, healthy aging, literacy, and childhood development. msvu.ca
-30-
Gillian Batten
Director, Communications
Mount Saint Vincent University
Gillian.Batten@msvu.ca
902-457-6439