Meet Dr. Germaine Chan
New Mount Business professor Dr. Germaine Chan took her first introductory accounting course when she was 19; she and her boyfriend at the time competed for the best marks. It's fair to say that Germaine excelled, getting bonus points and completing the course with a final mark of 110%. She also completed the course with a new appreciation for the world of accounting.

"I did well and figured this must be for me. I also knew that there were job opportunities in the accounting field," says Germaine. "I often tell my students that having an accounting degree in your back pocket is useful. Whether you become an accountant or not, it is essential to have some accounting knowledge. It is a way to gain financial literacy. In your everyday life, you are going to get a statement from the bank or an investment summary and it's important to be able to ask the right questions."

Being the first in her family to go to university, Germaine never predicted that she would go on to complete an undergraduate degree from the John Molson School of Business at Concordia University and a CA/CPA designation. She credits one of her undergrad professors, Dr. Dale Doreen, with encouraging her to continue her studies. "He was a welcomed advisor and a big reason why I am here today."

Following her studies at Concordia, she completed an MBA from McGill University and, this past year, completed her Doctorate in Business Administration at Athabasca University. While the focus of her education has always been accounting, Germaine has had a diverse work history. Prior to joining the Mount, she worked at Concordia's John Molson School of Business in a number of roles: Lecturer (she has more than 20 years of teaching experience), Director of Marketing, and for the last 12 years, Director of Finance and Budgets. She has also worked at Deloitte.


Exploring big data and decision-making
In addition to her love of teaching, Germaine is passionate about research.
Her research has been focused on the use of performance data in the public sector. She has been examining the variables that influence a person to use data in their decision-making. Public sector institutions spend millions each year to produce data, and Germaine is curious to better understand how this data impacts decision-making.
Her long-term goal is to develop a theory of performance information use. In her dissertation, she looked at the extent to which universities across the country use performance data. Through interviews with deans, vice-presidents and presidents, along with regression analysis, she measured the extent of data use and how it informed decision-making. Her findings were promising.
"The research indicated that university leaders do in fact use data to make decisions. I looked at things like financial information, revenues, expenses, retention rates, failure rates and how this data is then used to inform next steps."
She is now focused on understanding how this information can lead to improved decision-making and improved outcomes.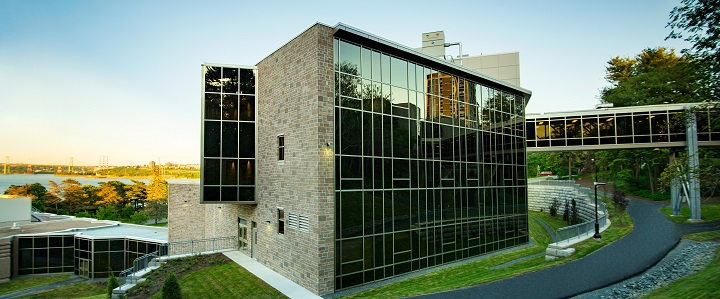 Teaching for real-world application
In her first semester at the Mount, Germaine taught three accounting courses, including Managerial Accounting – her favourite course to teach because it deals with topics that can affect a business in a very practical way.
"I like that the course teaches students things that can be applied in their everyday life. For example, looking at relevant costs for decision-making, budgeting and break-even analysis. It also deals with the behavioural aspect of how we make decisions and I like bringing this into the mix."
Germaine is always thinking about new ways to deliver content. "My role is to facilitate learning. I believe in getting students engaged through discussion. We solve problems together. Most of my class is focused on discussing theory and then jumping into putting this into practice. I also like to bring some examples into the mix from my own experience and hear from my students."
When asked what excites her most about being a professor, she smiles. "Everything. The students are really great. I have an opportunity to shape the future of these students in a small way or even in a big way. This is a privilege and it excites me to be able to disseminate my knowledge to a younger generation so that they can conquer the world."
Coming from a university with over 40,000 students, Germaine loves the community feel at the Mount. "I love that I can build connections with students and get to know them. The smaller the group, the more attention you can give to each person."
In her leisure time, she enjoys cooking with friends and exploring the "treasures" of Halifax with her dog Harry. "Halifax has everything you need – great restaurants, a good cultural scene and flights to major cities. I love living here."
The Mount extends a warm welcome to Germaine.