Governments of Canada and Nova Scotia announce $2.5 million in support of new centre
The Governments of Canada and Nova Scotia today announced funding totaling almost $2.5 million toward establishing a new Sheila A. Brown Centre for Applied Research at the Mount.
The new centre will enhance the research capacity of Mount faculty and students in the areas of basic and applied research on nutrition (e.g. functional foods) and disease through significant infrastructure additions, specifically the renovation of the existing building at 2 Melody Drive on the Mount campus.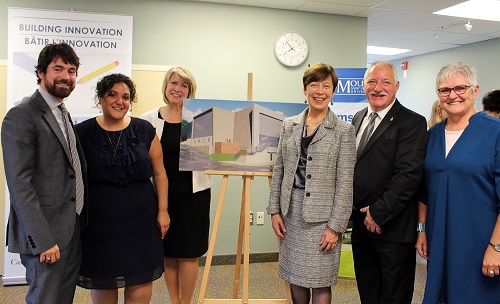 The project has a total cost of $4.5 million, of which $1.5 million will come from the federal government, $950,000 will come from the province, and $2.05 million from the Mount. The federal funding is allocated through the Post-Secondary Institutions Strategic Investment Fund which helps modernize research facilities on Canadian campuses and improves the environmental sustainability of these facilities.

"Mount Saint Vincent University is home to outstanding researchers – leaders in their fields who are also wonderful mentors to new generations of scientists," said Dr. Lumpkin.

"This significant investment in research infrastructure at the Mount will provide space for important innovation and discovery, as well as student mentorship and hands-on student research opportunity. I have no doubt that the efforts to be undertaken in our new Centre for Applied Research in Human Health will benefit generations of Canadians to come," Dr. Lumpkin noted.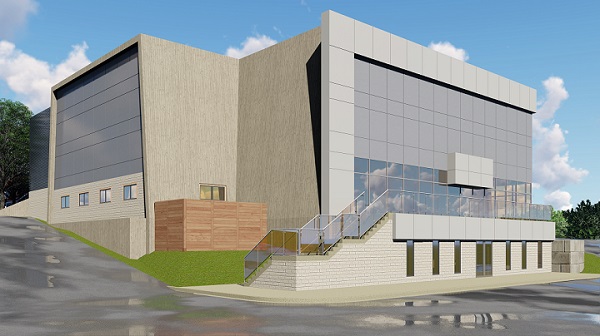 The announcement was made today at the Mount by Sackville–Preston–Chezzetcook Member of Parliament Darrell Samson, on behalf of Innovation, Science and Economic Development Minister Navdeep Bains, as well as Labour and
Advanced Education Minister Kelly Regan, and Dr. Ramona Lumpkin, CM, President and Vice-Chancellor of Mount Saint Vincent University.
"Mount students and faculty conduct research on important subjects like Alzheimer's disease, diabetes, nutrition and food innovation, but they've been doing this work in spaces that badly needed upgrading," said Minister Regan. "This project will make full use of existing space, and give faculty and students a modern, high-quality facility where their research can ‎flourish, and help people in Nova Scotia and beyond. This is an example of government creating opportunities for young Nova Scotians."
"These infrastructure investments will create good, well-paying jobs that can help the middle class grow and prosper today, while also delivering sustained economic growth for years to come," said Mr. Samson. "Through the Strategic Investment Fund, we are strengthening the foundation for building Canada into a global centre for innovation."