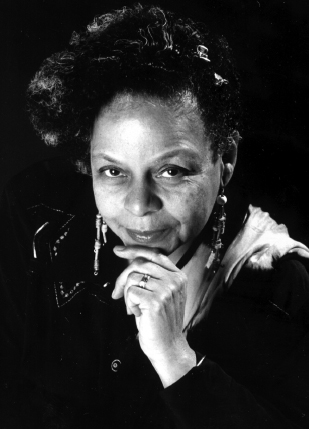 Dr. Rita Shelton Deverell, Nancy's Chair in Women Studies at the Mount is being honoured by the Black Women's Civic Engagement Network (BWCEN) in Ottawa, on March 16. Dr. Deverell is being presented with the second ever BWCEN Leadership Award for her pioneering work, professional excellence, creativity and contributions to diverse television.
"It is wonderful to be recognized for my work in issues related to visible minorities, women, Aboriginal peoples, and persons with disabilities," said Dr. Deverell.
Dr. Deverell has a long standing track record of influencing diversity issues in Canadian society. In 1988, she responded to the need for more diverse television by co-founding Vision TV, a multi-faith and multicultural broadcaster. She helped to build the channel because of the hurdles and obstacles she and some of her colleagues faced in the broadcasting industry. She was also head of News and Current Affairs at Aboriginal Peoples Television Network and is the founding Chair of the Advisory Board of Canadian Multicultural Radio. Dr. Deverell is also an adjudicator-at-large for the Canadian Broadcast Standards Council and a board member of the Media Awareness Network.
The 2010 Leadership Award is presented to a woman whose leadership, influence and achievements convey a legacy of success for Canadian women in every career field, and whose body of work helps enrich the standard of success for women in all spheres of Canadian life.
"Dr. Deverell is an outstanding citizen whose legacy underscores how diversity in journalism, professional excellence and pioneering innovation and creativity can succeed in building communities, nations and a world inspired by opportunities and hope," said Denise Siele, member of the BWCEN steering committee. 
Known for her tireless efforts to raise awareness about social justice issues, Dr. Deverell's  career has included work as an academic, broadcaster, television producer/director, journalist, arts administrator and theatre artist.
Dr. Deverell has also been recognized for her work by the Maclean's Honour Roll of Outstanding Canadians and was inducted into the Canadian Association of Broadcasters Hall of Fame. She was awarded the prestigious Order of Canada in 2005. She is also the recipient of the Canadian Black Achievement Award and Media Watch's Dodi Robb Award.
The 12th Nancy's Chair at the Mount, Dr. Deverell took the role in 2009. Since then, she has been teaching, writing scripts, giving presentations around Atlantic Canada, and much more. During her time at the Mount, which concludes in Spring 2011, Dr. Deverell will work to raise awareness of women's issues, sponsor public events for the community, and do research. Nancy's Chair was established at the Mount in the 1980s, and is endowed by federal Senator, Nancy Ruth.