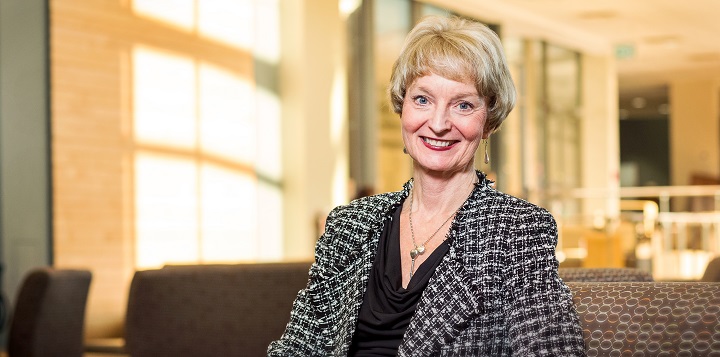 Dr. Mary Bluechardt
, President and Vice-Chancellor of Mount Saint Vincent University, was named a member of the Universities Canada board of directors today (October 30) during the association's fall membership meeting in Ottawa. Dr. Bluechardt also serves as a member of Universities Canada's International Committee.
Dr. Bluechardt is an experienced academic and administrative leader with a deep commitment to inclusion, mentorship and accessible education, and more than 25 years in the post-secondary sector across Canada. Under her leadership, the Mount has appointed its first Special Advisor to the President on Aboriginal Affairs, established a new empowerment opportunity for young women to mark the UN's International Day of the Girl Child, and is developing a new physical literacy program for young children (called PACE), among other initiatives.
An active community leader, Dr. Bluechardt is also a member of the boards of Research Nova Scotia and Special Olympics Nova Scotia, as well as a member of the International Women's Forum (Atlantic Chapter), and co-chair of the Social Equity Working Group for the Province of Nova Scotia.
About Universities Canada
Universities Canada is the voice of Canada's universities at home and abroad, advancing higher education, research and innovation for the benefit of all Canadians.
Full Board list