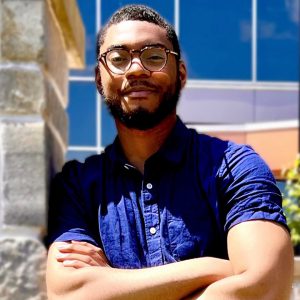 Nicholas Hickens graduated from Mount Saint Vincent University with a Bachelor of Science degree in Applied Human Nutrition (first class honours) just last fall, but already his list of accomplishments is long. Today, he added another to that list as he was named a finalist for the prestigious McCall MacBain Scholarships at McGill University. Nicholas aims to pursue graduate studies in public health or public policy.
Designed to encourage purposeful leadership, the scholarships enable students to pursue a fully funded master's or professional degree while participating in mentorship, coaching, and a leadership development program. The scholarships are the result of a $200 million gift by John and Marcy McCall MacBain.
Nicholas is among 88 finalists chosen from around the world after a first round of regional interviews. He will attend the final round of interviews in Montréal from March 8 to 12, meeting with leaders from academia, business, government, and the social sector.
Students and graduates from more than 1,200 universities applied for the McCall MacBain Scholarships, and 242 participated in regional interviews with local leaders in October and November before the 88 finalists were selected. Up to 30 McCall MacBain Scholars will be selected after final interviews.
"It truly is an honour and a surreal experience to have been selected as a finalist," said Nicholas. "It recognizes the continuous work and dedication I have contributed to my field and reinvigorates my passion for advancing the health and well-being of my community."
In addition to his studies in Applied Human Nutrition at MSVU, Nicholas was a research assistant in the ELM Lab in behavioural neuroscience and developmental psychology, part of a co-investigation team on race and racism in dietetics and healthcare, and a research assistant with the Early Childhood Collaborative Research Centre.
He credits MSVU with placing him in a position to thrive. "These experiences equipped me with the skills, grit and drive to overcome limitations and actualize my potential. I also credit my professors, who have taken me under their wing providing continuous support and believing in my aspirations."
Today, Nicholas works as a research project manager at Dalhousie University. He co-founded and co-leads a youth development organization in Guyana, and spent a year working as an HIV/AIDS health awareness officer for the Canadian government in Kenya. Nicholas has also volunteered as a support and technical specialist for an African Nova Scotian education organization, served as a podcast host and panelist, and tutored other students.
If not selected as a McCall MacBain Scholar, Nicholas is eligible to receive a $10,000 Canadian Finalist Award for studies at McGill.
Congratulations on this well-deserved recognition, Nicholas!