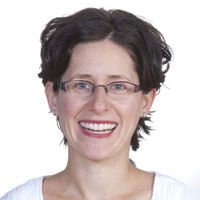 Mount students hail from all corners of the world. With a culturally diverse campus, there is always a new story to tell about someone who has found their way to the Mount through a unique connection.
A dentist by profession, Dr. Aimee Dawson holds a Bachelor's degree in neuroscience and behavior, a Doctor of Dental Medicine, a Master's in Public Health and is on her way to completing her second Master's degree in gerontology at the Mount.
"My connection to the Mount stems from Dr. Janice Keefe, Professor and Canada Research Chair in Aging & Caregiving Policy at the University. An independent study with Janice in the area of geriatric dentistry inspired me to complete another Master's degree at the Mount in gerontology," says Dr. Dawson. 
A native of Birmingham, Alabama, Dr. Dawson moved to Halifax in 2006 at which time she joined the Junior League of Halifax. "I was familiar with the organization and its mandate," indicates Dr. Dawson. "The Junior League is dedicated to developing the potential of women and improving the community through effective action and leadership of trained volunteers. Not only do they offer community support and programs but opportunities for their volunteers to grow."
In May, Dr. Dawson was awarded the 2011 Rising Star Award from the Association of Junior Leagues International. Her award stems from being a strong advocate who puts her knowledge and training to work for her community.
Dr. Dawson was instrumental in developing and launching a nutrition education and meal sharing program with young mothers at risk for homelessness in Dartmouth that has been ongoing since 2009. On top of serving as a Junior League of Halifax leader and a member of the Halifax Community Health Board, she serves on a Population Health Committee with Capital Health and the IWK that is engaged in a variety of projects, including promoting health impact assessments for the province of Nova Scotia.
Her passion for clinical dentistry, population health, including community health and health prevention with diverse groups are what keep her motivated. "It's all about using your academic knowledge in a way to benefit your community," she says.
The Association of Junior Leagues International is comprised of more than 155,000 women throughout Canada, Mexico, the United Kingdom and the United States. Together, they constitute one of the largest, most effective volunteer organizations in the world. Only two women win the International Rising Star award per year.
Dr. Dawson says she draws inspiration from her faith and from her mentors Dr. Janice Keefe and Dr. Mary McNally, a professor of dentistry in Halifax who focuses on the oral health of seniors.
Her plans for the future include a move to Quebec with her husband Ewan and three month old daughter Fiona. She has secured a tenure –track position at Université Laval, in the area of community health, prevention and epidemiology that begins in September. "We have truly enjoyed our time in Halifax. However, this move will provide my family with a new set of opportunities and experiences that we are very excited about."