Dr. Tamara Franz-Odendaal knows first-hand the challenges facing women in science, technology, engineering and math careers (or STEM). Dr. Franz-Odendaal is a biology professor at the Mount and Natural Sciences and Engineering Research Council of Canada's Atlantic Chair for Women in Science and Engineering.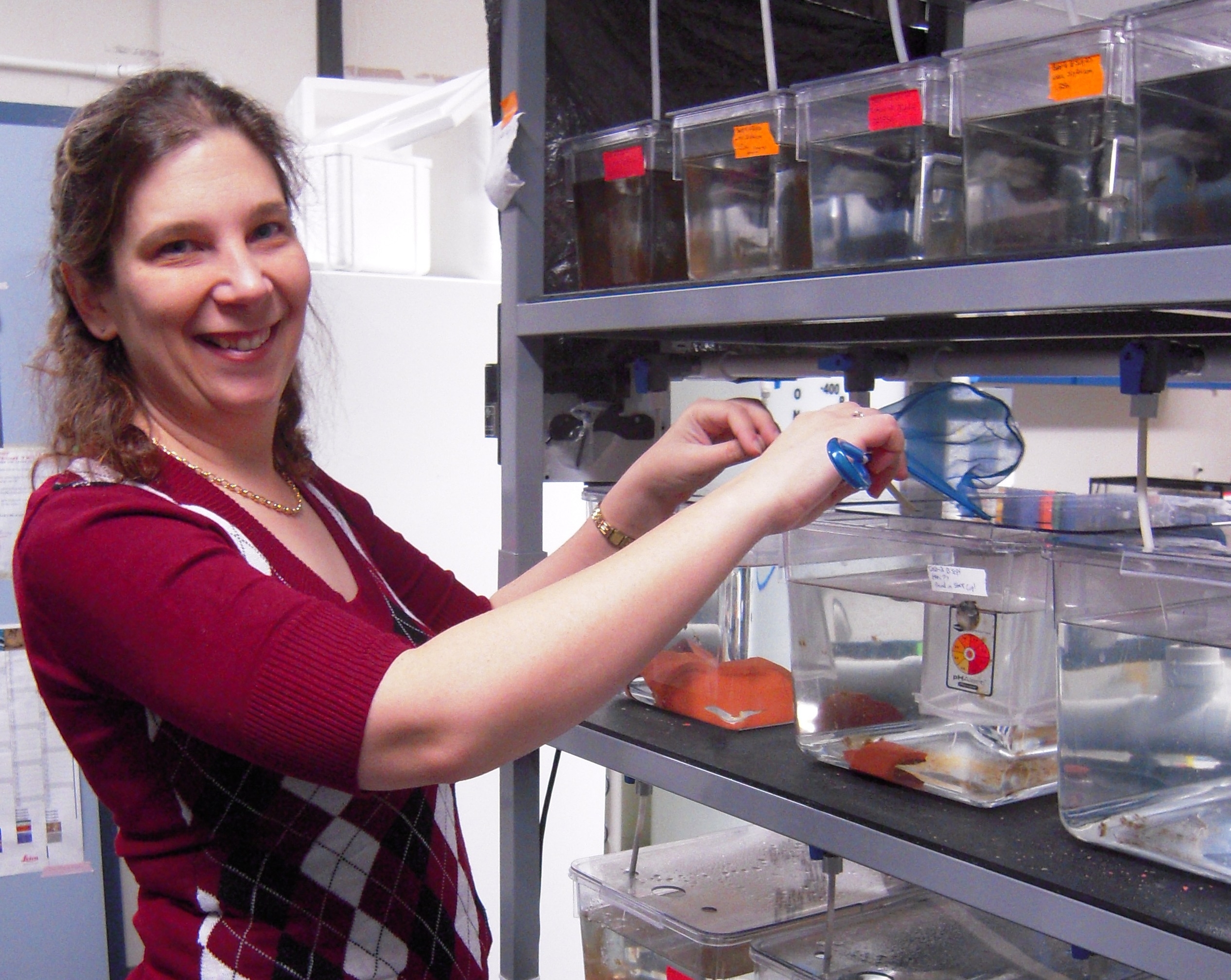 In a recent opinion piece published in the Chronicle Herald, Dr. Franz-Odendaal encourages readers to challenge the stereotypes of scientists: "The next time your child asks what a scientist does, tell them about the successful women in STEM of our past — Marie Curie, Jane Goodall or Rosalind Franklin." Dr. Franz-
Odendaal's piece reminds readers of the barriers facing women in STEM fields and notes some of what can be done to encourage more women, particularly girls, to build successful STEM careers.
"Some people think that given enough time, the statistics will change," she writes. "The reality is, however, that the odds are still stacked heavily against women in these fields." But the advantages of supporting women to build STEM careers are many. Read the full piece
here
.
Dr. Franz-Odendaal's great work as a biologist and champion of women in science and engineering was recently celebrated at the Mount. At the University's 2015 spring convocation, she was named the recipient of the Mount's
Award for Research Excellence
– an award that acknowledges particularly notable research and intellectual accomplishments achieved by faculty.
"In her lab, Dr. Franz-Odendaal studies the complex interactions between genes and the environment, how those interactions affect the bone development of fish, and in turn how that contributes to understandings of bone development and malformation in humans," noted Dr. Ardra Cole, Associate Vice President, Academic and Research, during Tamara's award presentation.
"A renowned Canada Research Chair in Evolutionary Developmental Biology at McGill University describes Tamara as 'one of the top researchers in Canada and internationally in the field of Ecological Evolutionary Developmental Biology.' She has collaborated with researchers here at home as well as in Belgium, Germany, and the United States. Her research program is described by another as 'exemplary' and 'widely recognized for its innovation'."
Added Dr. Cole, "Dr. Franz-Odendaal provides extensive opportunities for student-scientists, mainly undergraduate and mainly young women, to learn through experience about scientific research. She has mentored an impressive number of young scientists; many have published with her and have gone on to careers in science–a noteworthy point given Tamara's commitment to the advancement of girls and women in careers in science."
One perfect example of her tireless efforts to advance opportunities for women in STEM fields is the
Girls Get WISE
Science Summer Camp. The fourth edition of this annual week-long science camp for girls in grades seven and eight is coming up at the Mount on July 6th. Dr. Franz-Odendaal has noted the importance of targeting special opportunities like the science camp to girls in junior high school, before they have to choose courses for high school – the idea being that high school choices can have a real impact on decisions to study science in university.
The Girls Get WISE Science Summer Camp provides opportunities for participants to dig into science experiments and also meet female mentors. This year, participants will study zebrafish development, do experiments in chemistry and physics, explore engineering and information technology, and, of course, have fun while doing it! And this year's event is already full – hopefully indicative of a bright future for more young women in STEM.