School Psychology graduate program only one of its kind in Atlantic Canada
February is psychology month, a subject that is prominent in several degree options at the Mount. One program in particular — the School Psychology program — is a two-year, thesis-based graduate (MA) degree and the only one of its kind in Atlantic Canada.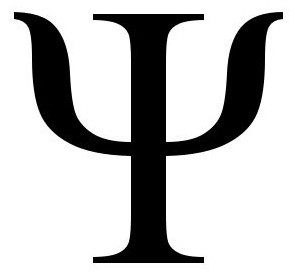 The Mount's School Psychology program is overseen by two full-time faculty members, Drs. Sara King and Melissa McGonnell, who work closely with several other faculty to deliver the program to its fullest potential – and they say it's rewarding work. "I feel like I've become a better psychologist from teaching here," says Dr. King.

The School Psychology program focuses on preparing graduates to work as registered psychologists in a school atmosphere. "Many of our graduates move on to work for school boards or to complete PhDs," explains Dr. McGonnell.

School psychologists can be called upon to assess and diagnose youth who may be struggling or experiencing difficulties in an academic setting. These professionals have the expertise to support the mental health and wellbeing of young people at school.

"School psychologists can be a big part of improving the mental health of youth and teens," says Dr. King. "What is the best possible way to deliver mental healthcare to youth? That's a question we seek to address every day in our work."


Experts in demand
David Fainstein graduated from the Mount with his MA in School Psychology in 2015 and describes his time in the program as an incredible opportunity. "The program is unique for several reasons," he says, citing its specialized training, small classes (the program graduates six to eight students per year), and accessibility of instructors.

"Balancing theory and practice throughout two years was integral to graduating with the competencies necessary for working in our profession. It was an added bonus that our cohort was a diverse group of individuals who were keen to learn from not only our professors but also each other. We identified the diversity within our group as an asset from early on which was a major benefit through a rigorous two years of work."

Just one week after graduation, Fainstein began work as a school psychologist with a school board in Surrey, B.C. "School psychologists are in demand in many places across the country," he notes. "[At the Mount], I developed core competencies in psychological assessment, intervention, consultation, ethics, cultural implications of practice, research, measurement, and other areas."


Progress in the field
Mental health has gained attention in Canada over the years, growing in public awareness and expanding as a field of clinical practice. As the subject becomes better understood and awareness improves, school psychologists are well poised to make a big difference, assessing and assisting youth who need mental health supports. And because many mental illnesses first manifest in youth, the opportunity to intervene early is a critical one. Dr. McGonnell notes, "Psychologists working in schools is a pretty recent thing – the last 20 years or so have shown a lot of progression."

A refined skillset and a breadth of knowledge are essential to the profession, and the School Psychology program seeks to deliver on that front.

The program prides itself on the caliber of its faculty, staff and students.

"The supportive nature of instructors and supervisors was exceptional, throughout all stages of our program – coursework, practica, research, and internship," notes Fainstein.

And the feeling is mutual. "We have really, really great students and community partners," says Dr. McGonnell. "They work really, really hard."

---
Learn more about the School Psychology program and Psychology Month.