On the heels of Earth Hour and with Earth Day just around the corner, the Mount puts a spotlight on a biology faculty member and researcher who is exploring the problem of climate change for plants.
Associate Professor of Biology Dr. Mirwais Qaderi is exploring plant responses to multiple components of climate change: carbon dioxide, temperature, water stress, and ultraviolet-B radiation. His research has important implications for agriculture and horticulture.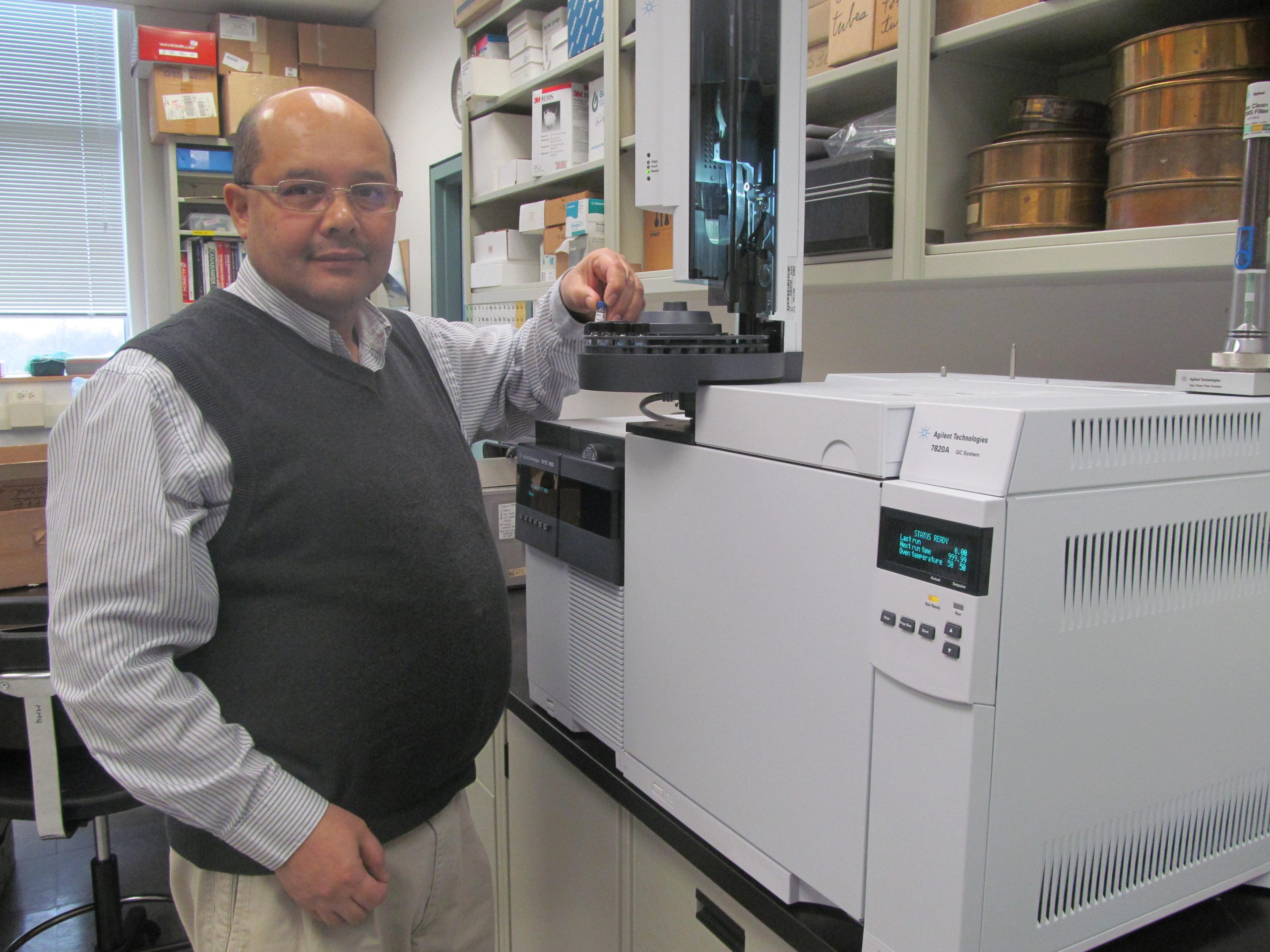 "In the face of global climate change, understanding of crop survival and aggressive weed strategies is critical for the future of our agricultural systems," says Dr. Qaderi. "The aim of my research is to develop a mechanistic understanding on how plants react to changing environments. This work is essential for the safeguarding of Canada's food production. Canada exports many agricultural products and its agricultural industry will benefit from the results of these studies, which should improve agricultural practices in Canada, especially in Nova Scotia, under future climate conditions."

Alongside him are many science students – undergraduate and graduate – benefiting from the opportunity to gain research experience as part of their studies and even co-publish research papers of their own. Notes Dr. Qaderi, "Students who are part of this research are gaining expertise in environmental plant physiology, which will open doors for them as future scientists or in a variety of professions."
Dr. Qaderi is the recipient of multiple grants from the Canada Foundation for Innovation's (CFI) John R. Evans Leaders Fund. "The John R. Evans Leaders Fund helps a select number of exceptional researchers at institutions across the country to conduct leading-edge research by giving them the tools and equipment they need to be or become leaders in their field. The fund is an important tool designed to help Canada attract and retain the very best of today's and tomorrow's researchers." – CFI
Dr. Qaderi's lab is supported by the CFI, the Nova Scotia Research and Innovation Trust, and Mount Saint Vincent University.