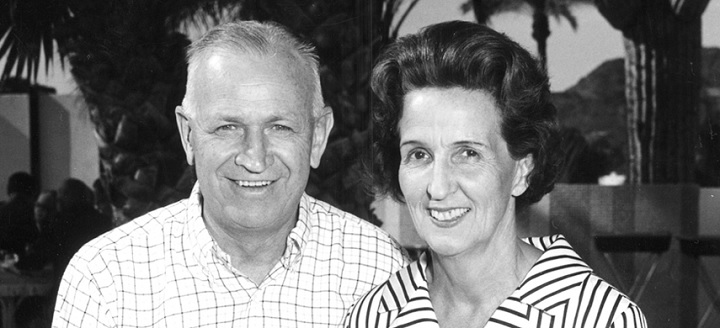 (Source: Marriott International Corporate Archives)


The funds will help connect students with experiential opportunities in other parts of Canada and internationally. The aim is to enable new high-calibre experiences that will foster the development of future leaders in the hospitality industry.
"This support from the Marriott Foundation will mean students can attend national conferences, tour some of Canada's largest high-quality hotel properties and meet face-to-face with national leaders in hospitality," says Dr. Peter Mombourquette, professor and Chair of the Department of Business and Tourism & Hospitality Management at the Mount. "We are sincerely grateful for this support – evidence of the foundation's deep commitment to education and future generations of tourism and hospitality sector leaders."
A group of six Mount students will be the first to benefit from the program. With support from the grant, they will travel to the Hotel Association of Canada (HAC) conference in Toronto in February – an opportunity that will connect them to leaders in the Canadian hotel industry through networking and presentations on industry trends and best practices.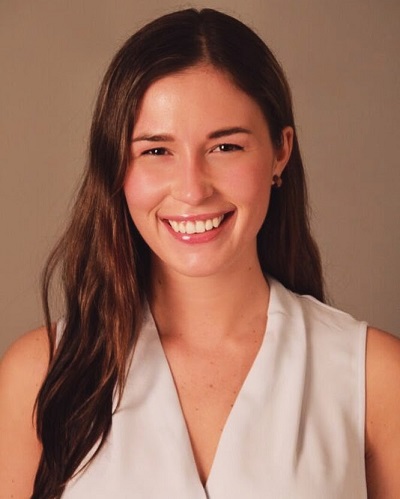 "I am incredibly grateful to be selected as one of the Mount's tourism students who will get to travel to Toronto for the HAC conference courtesy of the Marriott grant," says Shannon Paquette (pictured at right), a second-year student in Tourism & Hospitality Management originally from Monastery, NS. "In my two years at the Mount I have been very fortunate to be exposed to local tourism events. The HAC conference will be great exposure to the hotel industry nationally, a wonderful learning experience and hopefully networking opportunity as well! I'm so excited!"
"The Marriott Foundation recognizes that a quality education is critical to success in life. Experiential learning is especially important as students consider their career trajectory. Our support of the Mount is an example of our commitment to helping students on their path toward becoming the next generation of hospitality leaders," says Mieka F. Wick, executive director of The J. Willard and Alice S. Marriott Foundation.
Tourism is the world's largest service industry and the second largest industry overall. According to
Tourism HR Canada
, there is a labour shortage in tourism with a potential 60,000 unfilled jobs by 2035. There's a need for inspirational leaders as the industry grows in Canada – a record 20.8 million international tourists visited Canada in 2017
(source: Statistics Canada)
.
The Mount's Tourism and Hospitality Management degree program – the only four-year degree of its kind in Atlantic Canada – aims to help address these opportunities by offering students a strong foundation in business with a focus on tourism development and hospitality management. Launched in 1986, the program creates future leaders through integration of quality teaching by dedicated faculty with diverse research interests and experiential opportunity, including co-op opportunity, conferences, field trips, an onsite teaching kitchen and restaurant, and more. The program also benefits from a large number of important local industry partnerships. All students in the program are required to complete three co-op work terms (or about a year of cumulative work experience) which helps ensure they are workplace-ready upon graduation.
About The J. Willard and Alice S. Marriott Foundation
The J. Willard and Alice S. Marriott Foundation was established in 1965 with the purpose of giving back to the community. The Foundation is dedicated to supporting exceptional nonprofit organizations that provide civic and human services, foster educational achievement, expand opportunities for youth and adults, develop the next generation of hospitality leaders and lead innovation in health and medicine.
marriottfoundation.org
About Mount Saint Vincent University
Recognized as a leader in distance and experiential learning, and based on a strong tradition of social responsibility, Mount Saint Vincent University takes a personalized approach to education to nurture socially responsible global citizens. Founded in 1873, the Mount has been nationally recognized for having one of the lowest student-to-professor ratios, for providing students early access to valuable research opportunities, for its legacy in the advancement of women, and for facilitating critical advancements in food security, healthy aging, literacy, and childhood development.
---
Gillian Batten
Director, Communications
Mount Saint Vincent University
(902) 457-6439