Mount Saint Vincent University will recognize the achievements of several hundred students during fall convocation ceremonies on November 3, 2019. Graduates will be joined by Lou Massa, PhD and Louise Bradley, C.M., who will be awarded honorary degrees of Doctor of Humane Letters.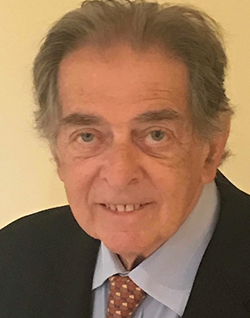 Lou Massa, PhD, is a Professor of Chemistry and Physics at Hunter College & the Graduate School, v (the City University of New York). He is renowned for his ground-breaking contributions to the field of Quantum Crystallography, as well as for his work to bring science to the general public, most notably through a TV show featuring interviews with leading scientists and Nobel Prize winners.
Dr. Massa did a Postdoctoral Fellowship at Brookhaven National Laboratory and a PhD at Georgetown University. He received a Master of Science degree from Clarkson University and a Bachelor of Science from Le Moyne College. With hundreds of peer-reviewed articles to his name, he is also the recipient of several awards, including the American Society for Engineering Education Distinguished Professorship at the Naval Research Laboratory (NRL), the Hunter College President's Award for Excellence in Research, the NRL Berman Award for Outstanding Science Paper, and the Westchester Branch of the American Chemical Society 2019 Award as Distinguished Scientist. His membership in learned societies includes the American Crystallographic Association, the American Physical Society, and the American Chemical Society.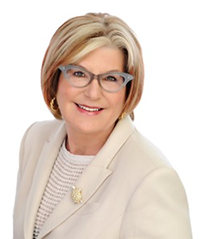 Louise Bradley, C.M., is the President and Chief Executive Officer of the Mental Health Commission of Canada (MHCC), and has built her career in mental health from the ground up. From her early days as a registered nurse, to her advanced degrees, hospital administration, and leadership of the MHCC, Louise has been charting a new course to improve the lives of Canadians living with mental illness.
Demonstrating equal parts conviction and compassion, her transformational leadership has been recognized by the Canadian Psychological Association (Humanitarian Award, 2017), by the Canadian College of Health Leaders (Innovation Award, 2015) and by institutes of higher learning (Honorary Doctorates from Saint Mary's University and University of Alberta). In June 2019, Ms. Bradley was invested as a member of the Order of Canada, the country's highest civilian honour, for her contributions to advancing mental health care for Canadians.
Convocation Ceremony Details
Lou Massa, PhD, will be honoured during the morning (10 a.m.) ceremony and Louise Bradley, C.M., will be honoured during the afternoon ceremony (2 p.m.) on November 3. The ceremonies will be held in the Seton Academic Centre Auditorium and will be streamed live on the Mount's Facebook and YouTube pages.
Media contact:
Gillian Batten
Director, Communications
Mount Saint Vincent University
(902) 457-6439
Gillian.Batten@msvu.ca